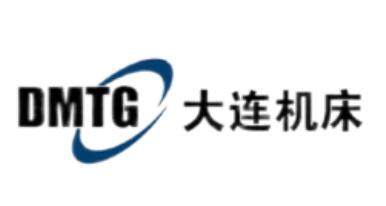 Dalian Machine Tool Group Co., Ltd. was founded in 1948 and was one of the eighteen arhats in the national machine tool industry in the early days of the founding of the Republic. Since the reform and opening up, especially since the Tenth Five-Year Plan, enterprises have entered a rapid development track through the use of information technology to transform traditional industries, take a new road to industrialization, change development methods, and carry out large-scale technological transformations. It has achieved rapid development in enterprise scale, technical level, manufacturing capacity, marketing, cultural construction, etc., and the economy has achieved leap-forward growth. It has become a large-scale modular machine tool, flexible manufacturing system and automation complete set of technology and equipment in the country, and CNC Machine tool R&D and manufacturing base, CNC functional component R&D and manufacturing base and a pioneer enterprise in China's machine tool industry.
The main products include: high-speed precision lathes, CNC lathes and turning-milling centers, vertical and horizontal machining centers and gantry machining centers, modular machine tools and flexible automatic lines, CNC functional components, 5 series and more than 500 specifications. Modular machine tools, automatic lines, and flexible manufacturing system products, the production and sales volume is the first in the country, the domestic market share is more than 30%, and the technical level is domestically leading; five-axis vertical machining center products, MDH high-end horizontal machining center products, MDV high-end vertical machining center products The machining center products have the international advanced level; HDR horizontal machining center products, VDL, VDF series vertical machining center products have domestic advanced levels; IA series five-axis linkage horizontal boring and milling machining centers, BK series bridge gantry machining centers, VX The series gantry machining center has the leading domestic level. The products of CNC lathes, turning centers, and turning-milling centers are at the leading level in China.
As of 2013, its leading products have won nearly 60 national, provincial and municipal scientific and technological progress awards; it has 216 valid s, including 38 invention s. It has 168 proprietary technologies such as "Linear Guide Rail Mechanical Sliding Table", "Rectangular Guide Rail Mechanical Sliding Table", "Cross Sliding Table" and so on; "DMTG" was rated as well-known protection. The DMTG brand CNC lathe has been awarded as China's famous brand product for 7 consecutive years; it has successively been awarded as the leading enterprise with over 10 billion yuan in Liaoning Province and Dalian City, the "China Industry Award Commendation Award" in the Chinese machine tool industry, and the national advanced unit of "Integration of Industrialization and Industrialization.
The achievements of Dalian Machine Tool Group have been affirmed and praised by the central leadership and all walks of life. In recent years, Li Keqiang, Zhang Dejiang, Wu Bangguo, Wen Jiabao, Li Changchun, Wang Zhaoguo, Zeng Peiyan, He Yong and other party and state leaders have visited the machine tool group many times to encourage us to accelerate technological innovation and product progress, and provide advanced equipment for national economic development and national defense construction. . Wen Jiabao, then Premier of the State Council, requested during the inspection that China should become a major producer of CNC machine tools and Dalian Machine Tool Group should contribute to the development of my country's CNC machine tool industry.
In January 2011, during his visit to the United States, General Secretary Hu Jintao personally watched a demonstration of high-end CNC machine tools produced by Dalian Machine Tool Group's wholly-owned subsidiary in the United States, and listened to a report by Chairman Chen Yongkai, encouraging us to go abroad and develop globally.