ZOJE Sewing Machine Company Limited, founded in 1994, has total assets of 2.6 billion yuan.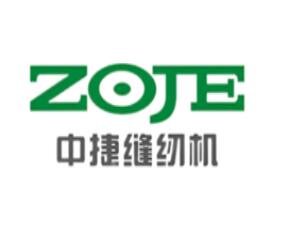 It has two industrial parks in Zhejiang and Jiangsu, with the world's most advanced assembly, coating, casting, and casing processing automation equipment, Zhejiang and Jiangsu provincial technology R&D centers, and R&D institutions in European countries. International equipment, advanced technology, condensed into excellent quality, forming a unique industrial cluster, providing a good development platform for many sewing equipment companies, becoming a high concentration, high product technology content, high brand awareness and reputation, The diversified global industrial sewing machine production base with the strongest comprehensive strength.
Strategic alliance, strong alliance
As a leading company in the industry, Zhongjie has won the trust and support of domestic and international well-known clothing companies with more than ten years of professionalism in the sewing industry and world-class quality performance. Both parties have integrated clothing on the basis of highlighting their professional advantages. Advantages of resources from all parties in the industry to build the Zhongjie Alliance brand to operate aircraft carriers. A good upstream and downstream cooperation relationship provides a strong guarantee for the realization of the growth of the common interests of both parties!
Zhongjie implements a global brand strategy, takes the road of international brand development, and builds itself into a global sewing equipment operator. With the rapid rise of Zhongjie's position in the domestic and global sewing equipment industry, it has strengthened its cooperation with international clothing brands, continuously cut into the international market with cutting-edge technology, and strived to develop high value-added, high-quality, high-tech, and Innovative products with self-knowledge and core technology serve the good world garment factory.
Innovate brand marketing and strengthen brand image
Brand management and cultural marketing have always been respected by Zhongjie, and Zhongjie has created one miracle after another in the Chinese sewing machine industry and even the Chinese marketing industry. Professor Yu Mingyang, a well-known brand expert in China, gave a high evaluation. Zhongjie continues to write new chapters in the industry, integrates culture into marketing, communicates with users in a fashion and fashion, spreads clothing culture in a humanized way, and constantly creates classic sewing machines.