Welcome to ANTS Machine
ANTS Machine is a leading Chinese industrial lathe machinery and tooling machines supplier, located in the downtown of Shanghai City.
Mission: Determined to bring high-quality Chinese manufacturing equipments to the world !
Vision: To be a brand that customers can absolutely trust !
Values: Service, Integrity, Professionalism, Focus !
Since our company was founded, based on the advantage of BOCHI which is the long-history and famous machine tool manufacturer, we continually introduce top Chinese lathe machinery enterprises and their products to international markets, such as BOCHI, Shanghai Machine Tool, SPARK etc. We not only produce and sell our own brand lathe machines but also make more international customers know and try other Top class Chinese machine tool brand. We gradually build up friendship with customers all over the world.
With a balanced and diversfied approach towards the ever changing market scenario in perfect combination with strategic management and organic growth, ANTS Machine tool company has emerged as a renowned exporter of a wide range of top Chinese lathe & tool machinery. Bringing you the best of CNC tooling machines and all kinds of lathe machinery manufactured by reputed manufacturers of China, we assure you of immaculate quality and excellence.
We have an annual sales volume of 5 million USD business, containing 20units grinding machines. 30 sets all kinds of lathe machines, 50pcs above saw machines and so on. With a rich experience of many years, we have acquired the requisite expertise and excellence in our domain. Having scaled phenomenal heights of success, today we stand tall amidst a number of competitors across the world. A well coordinated and expertly managed operation system and professional international sales team enable us to turn orders into final products and export them to approximately 30 countries and several regions across the globe.
Read More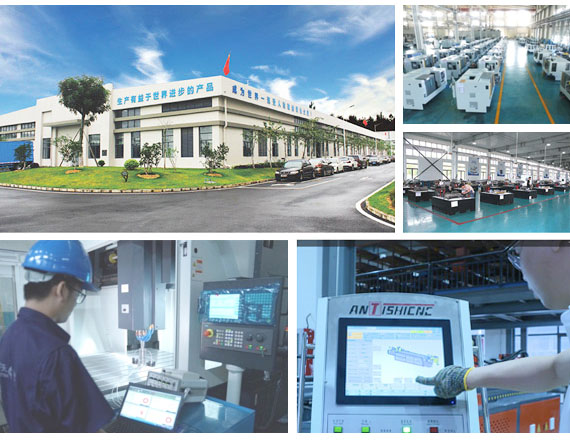 Our Certificate

Why Choose us
ANTS Machine are dedicated to providing the industry with the best machining equipment at the most ideal price, With its ability to enhance the overall industry quality.
client field
The product series of ANTS Machine is not only used in the finishing of components, cutting tools, mold parts, tool components and other traditional fields, but also widely used in communication electronics, auto parts, medical equipment, sports equipment, photovoltaic products, hardware and electrical appliances, aerospace, semiconductor, new energy and other industries.
Enterprise core
Leading company scale, industry qualification, brand strength guarantee;Introduce advanced technology and accessories from Germany and Japan to strongly guarantee product quality;Long-term service to well-known brand customers have a good industry reputation;Full coverage of pre-sales, in-sales, and after-sales, quick response to customer needs
Enterprise positioning
High-end digital grinding machine, lathe, sawing machine, full - function cnc machine professional manufacturers.
Technical training
On-site installation, commissioning and sample testing, one-to-one demonstration and guidance.
Maintenance
The whole machine is guaranteed with one year warranty, life time maintenance and after-sales maintenance. Solutions shall be provided within 12 hours and on-site technical solutions shall be sent within 48 hours.
24/7 customer support
We provide exclusive solutions and timely technical support to help you improve production efficiency and solve your problems.