Double column gantry horizontal metal band sawing machine G42100 (CH-1000)
Product Category
Drill mill boring tapping machine
Double column gantry horizontal metal band sawing machine G42100 (CH-1000)
Warranty : 1 Year for machinery warranty
Availability : On Stock
Email : contact@antsmachine.com
(your request will be responsed within 1 hour.)
Product Description :
● Hydraulic control sawing feed;
● High precision linear guide rail with high cutting precision;
● Longmen type structure, good rigidity;
● Dual cylinder control, smooth feed;
● Motor feeding roller track and bearing roller track;
● Optional chip removal device.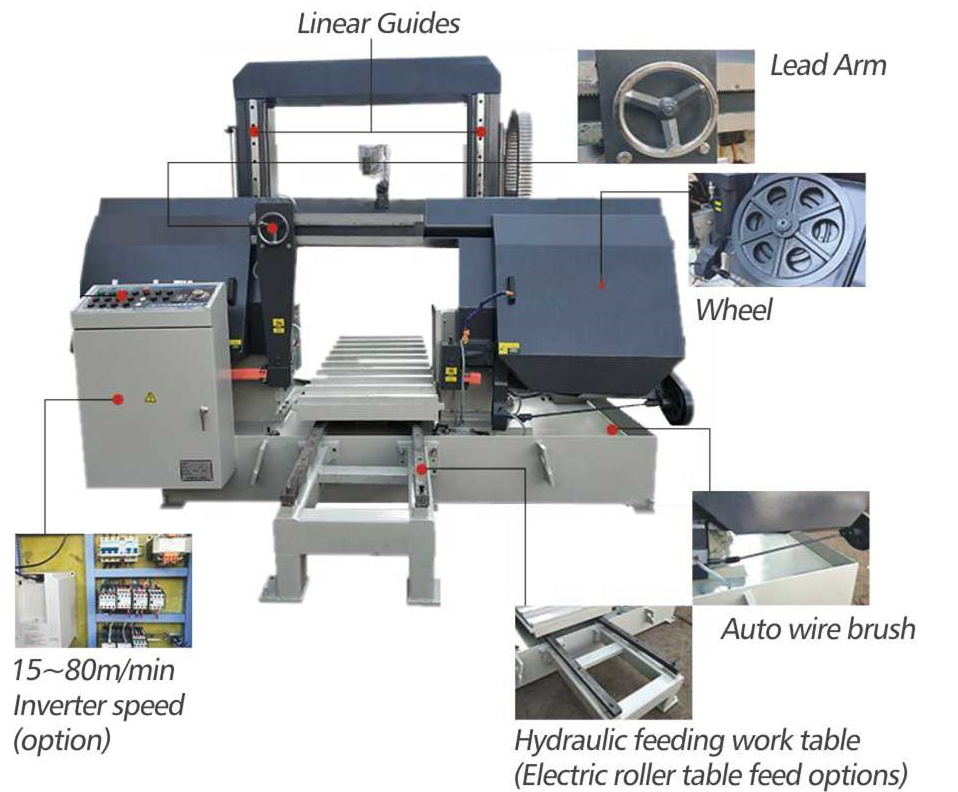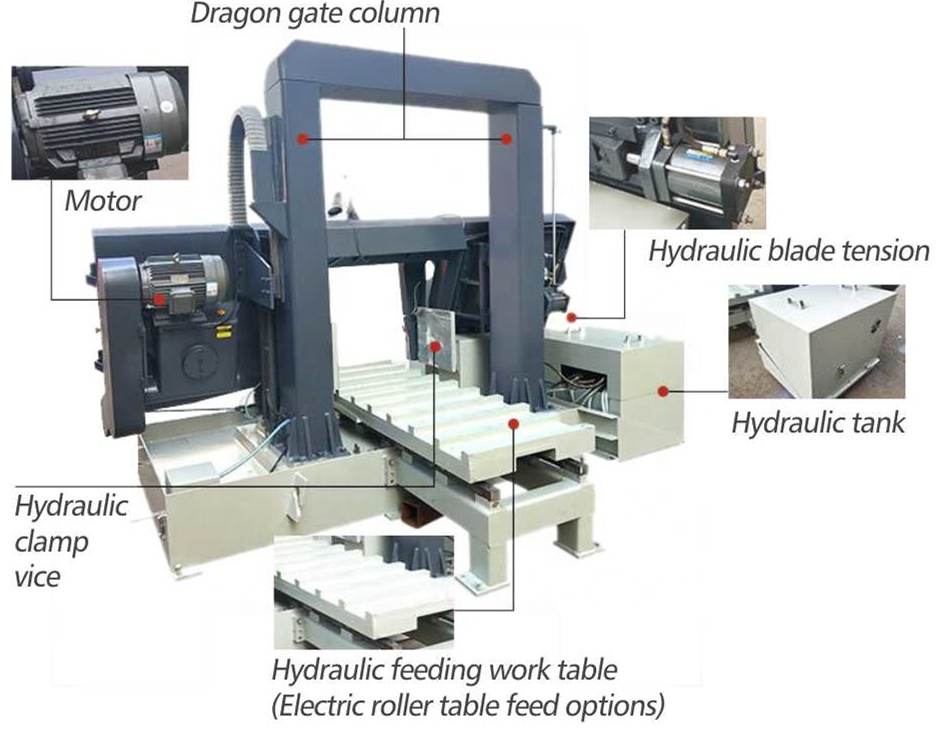 Sawing Capacity (mm)
Round material: Ø1000 mm
Square material: 1000X1000mm
Band saw wire speed (m/min)
15~60 (no electrode)
Band saw wire specifications (mm)
67 x 1.6 x 9820
Main motor power (kw)
11(4p)
Hydraulic motor (kw)
3.75
Cooling pump (kw)
0.09
Work clamping method
Hydraulic vice
Saw blade tensioning method
Hydraulic pressure
Main drive structure
Gear reducer
Feeding mode
Drum / pulley
Overall size (mm)
4560 x 2170 x 3040
Get The Required Product Quotation As Quickly As Possible
If possible, Given detailed request helps to gain better-matched customized solution. Thanks for your patience. your request will be responsed within 1 hours, kindly pay attention to your email please.