High speed circular sawing machine (HY-65/75/100/130/150NC)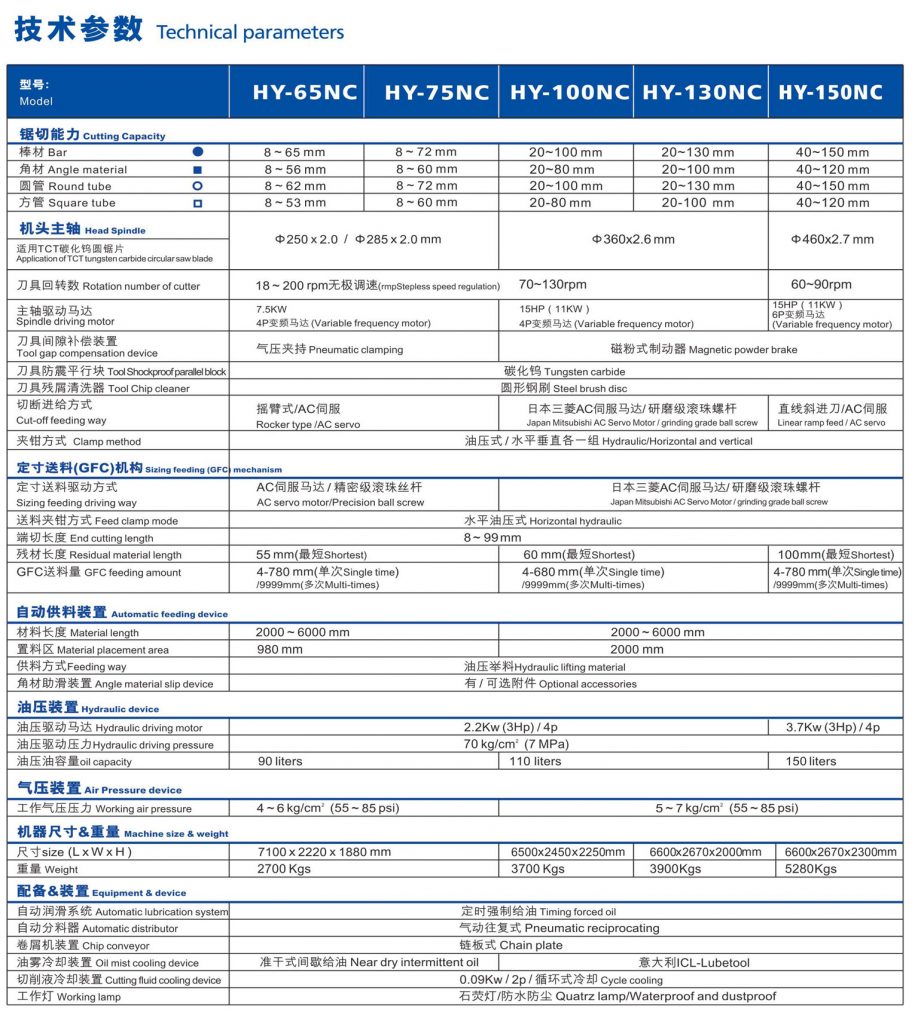 Product description:
High speed metal circular saw machine series
● Servo feed and feed system cutting accuracy;
● 5 times cutting speed of traditional sawing machine;
● The main clamp adopts the international popular three point type clamping, and the clamping is firm and reliable;
● Active tilting feeding can avoid material surface damage and improve feed accuracy;
● High precision, high precision spindle gear box with backlash elimination mechanism, so that the stability of the feed, greatly improve the tool life;
● One button start, conversational touch input, simple and fast operation.
Standard Equipment
Circular saw machine set
Hydrualic station
Chain plate chip removal
6-meter-long loading rack
Standard TCT saw blades
Operation manual
Optional Equipments
Hydrualic loading rack
TCT saw blades
Get The Required Product Quotation As Quickly As Possible
If possible, Given detailed request helps to gain better-matched customized solution. Thanks for your patience. your request will be responsed within 1 hours, kindly pay attention to your email please.