CNC Series Sueface Grinding Machine
Product Category
Laser Plasma Cutting Machine
Technical Parameter :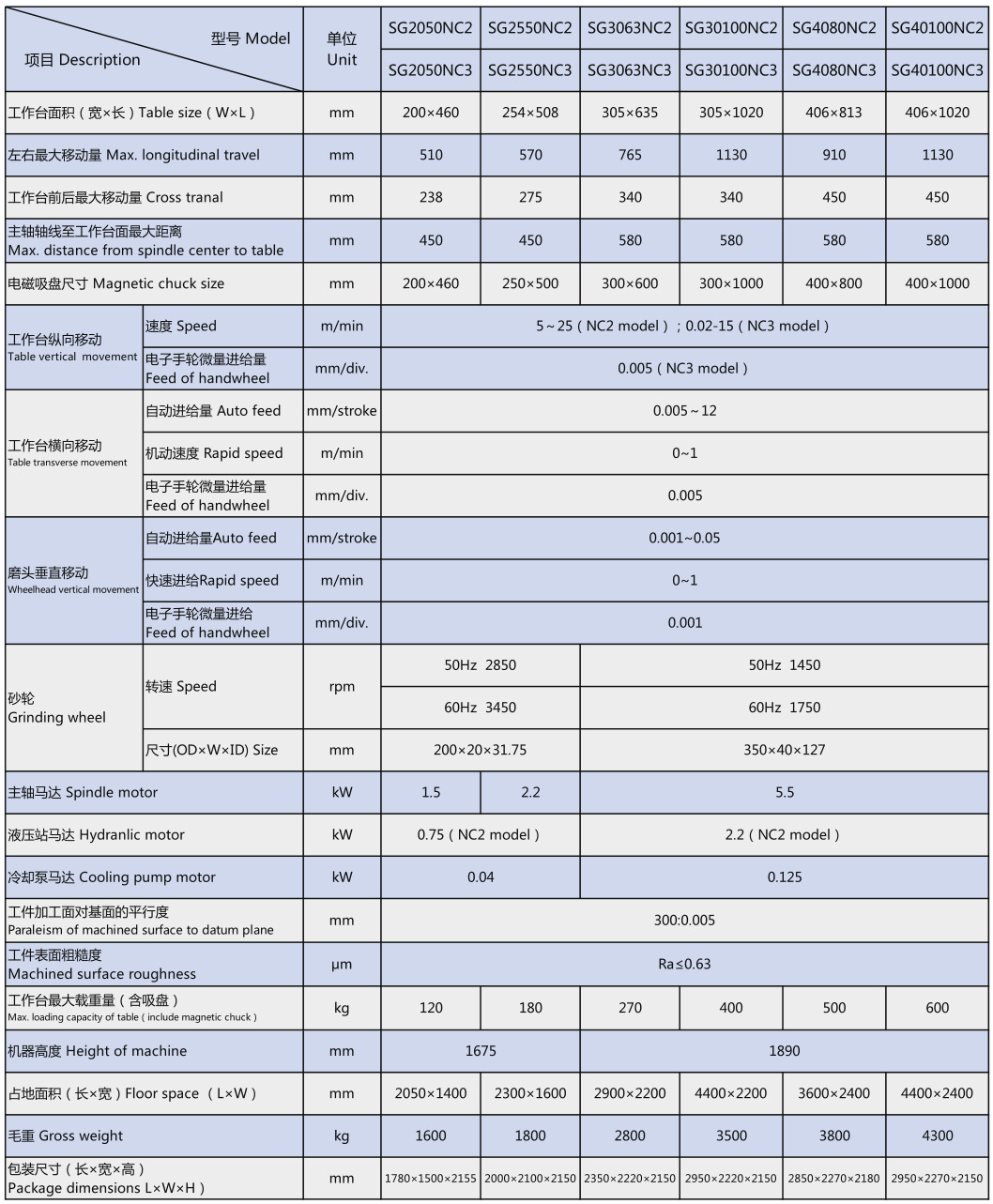 Product description :
This series of machine tools are two-axis or three-axis CNC surface grinders. SIMENS, FANUC or other numerical control systems are selected. Widely used in precision mold manufacturing, precision optical parts, precision optical glass, medical devices, mobile phone manufacturing and other precision parts and parts processing; and especially suitable for diamond, ceramic materials, super hard alloy materials processing. This machine tool can also use the end surface of the grinding wheel to grind the vertical plane of the workpiece. During grinding, according to the shape and size of the workpiece, it can be adsorbed on the electromagnetic chuck or directly fixed on the work surface, or it can be held by other fixtures cut.
1. The machine bed, saddle, column, grinding head body, table and other basic parts are all made of high strength cast iron, stable organization and permanent guarantee of quality .
2. The spindle of the grinding head is made of precision angular contact rlling bearing with high rigidity spindle sleeve structure, high rotary precision and easy to use and maintain.
3. NC2 about series of hydraulic drive, feed up and down, front and rear shafts with precision ball screw, AC servo motor and CNC system control, feed high sensitivity, which can realize plane, formed surface (two axes linkage which can realize different grinding wheel dressing, thus realize the formed surface grinding), not equidistant deep range wide groove or ladder automatic grinding, easy to operate with high efficiency.
4. NC3 series feed the left and right, up and down, front and rear three axis are all using precision ball screw, AC servo motor and CNC system control, in addition to the NC2 series function, but also through the left and right, up and down axis linkage to achieve convex concave surface, arc surface and other special shape surface grinding.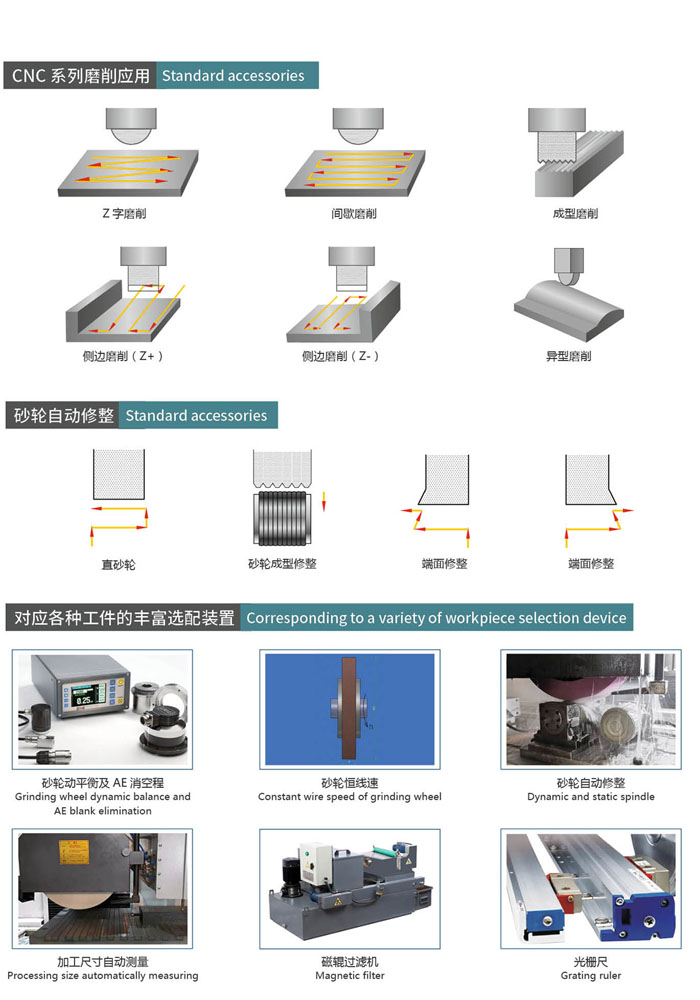 Get The Required Product Quotation As Quickly As Possible
If possible, Given detailed request helps to gain better-matched customized solution. Thanks for your patience. your request will be responsed within 1 hours, kindly pay attention to your email please.