Double column gantry horizontal metal band sawing machine G42180 (CH-1800)
Product Category
Drill mill boring tapping machine
Double column gantry horizontal metal band sawing machine G42180 (CH-1800)
Warranty : 1 Year for machinery warranty
Availability : On Stock
Email : contact@antsmachine.com
(your request will be responsed within 1 hour.)
Product Description :
● Hydraulic control sawing feed
● High precision linear guide rail with high cutting precision;
● Longmen type structure, good rigidity;
● Dual cylinder control, smooth feed;
● Motor feeding roller track and bearing roller track;
● Optional chip removal device.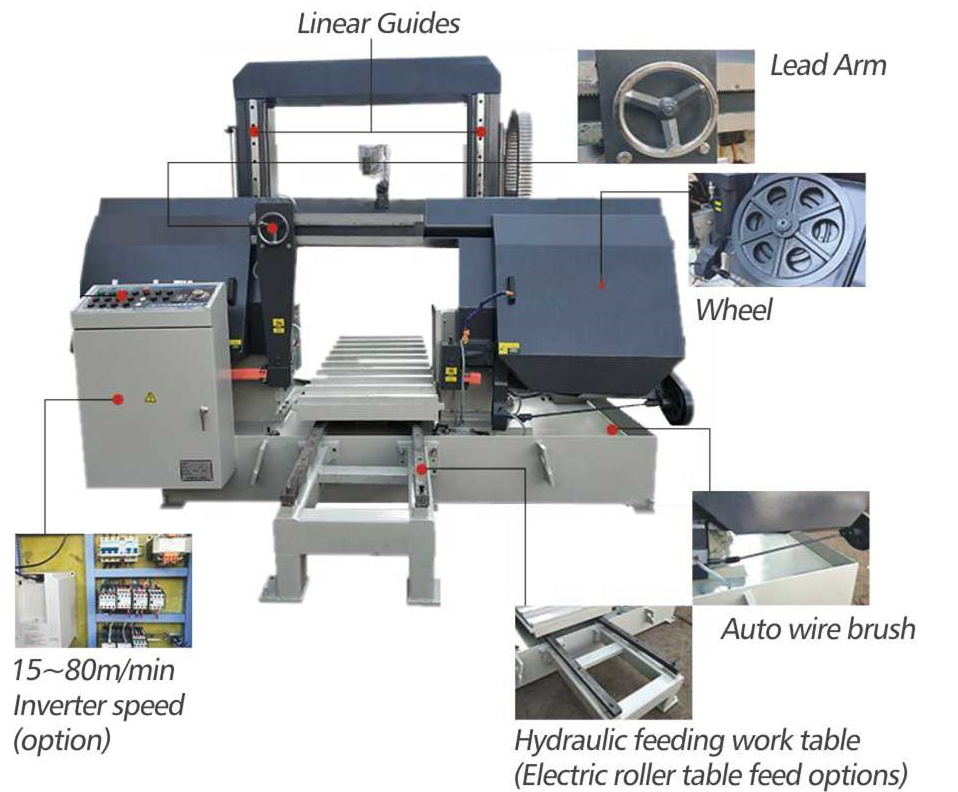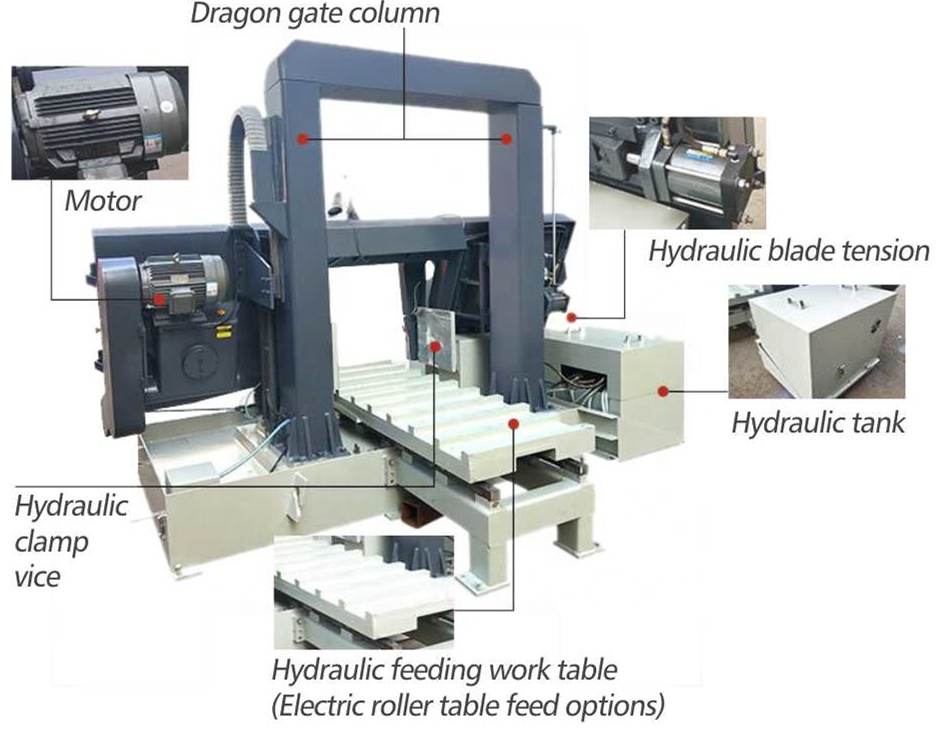 Sawing Capacity (mm)
Round material: Ø1800 mm
Square material: 1800X1800mm
Band saw wire speed (m/min)
10~50
Band saw wire specifications (mm)
80 x 1.6 x 17000
Main motor power (kw)
18.5 (4p)
Hydraulic motor (kw)
5.5 + 1.5
Cooling pump (kw)
0.37
Work clamping method
Hydraulic vice
Saw blade tensioning method
Hydraulic pressure
Main drive structure
Gear reducer
Feeding mode
Drum / pulley
Overall size (mm)
6800 x 4000 x 4100
Height of table (mm)
1050
Get The Required Product Quotation As Quickly As Possible
If possible, Given detailed request helps to gain better-matched customized solution. Thanks for your patience. your request will be responsed within 1 hours, kindly pay attention to your email please.