MC(K)W75 Series Double Column Gantry Moving Rail Grinding Surface Grinder
MC(K)W75 Series Double Column Gantry Moving Rail Grinding Surface Grinder
Warranty : 1 Year for machinery warranty
Availability : On Stock
WhatsApp : +86-19534031668
Wechat : +86-19534031668
Email : contact@antsmachine.com
(your request will be responsed within 1 hour.)
Technical Description
Unit
MC(K)W7520*25
MC(K)W7520*35
MC(K)W7525*40
MC(K)W7525*50
MC(K)W7530*60
MC(K)W7535*60
Table size(W*L)
mm
1600*2500
1600*3500
2000*4000
2000*5000
2500*6000
3000*6000
T-slot(size*distance*No.)
mm
28*200-7
28*200-7
36*250-7
36*250-7
28*200-7
36*250-7
Column  distance
mm
2000
2000
2500
2500
2000
2500
Table speed
m/min
5~25
5~25
5~25
5~25
5~25
5~25
X axis max stroke
mm
2800
3800
4300
4300
3800
4300
Max.grinding length
mm
2500
3500
4000
4000
3500
4000
Y axis stroke
mm
1800
1800
2300
2300
1800
2300
Distance from wheelhead center to table
mm
250-750
250-750
250-850
250-850
250-750
250-850
Max. grinding weight
mm
6000
6000
10000
10000
13000
15000
Table longitudinal speed
mm
5~25
5~25
5~25
5~25
5~25
5~25
Wheelhead Transverse moving
Moving speed
m/min
0~3
0~3
0~3
0~3
0~3
0~3
Min. input unit
mm
0.001
0.001
0.001
0.001
0.001
0.001
Wheel vertical moving
Z axis max. stroke
mm/t
500
500
600
600
600
600
Moving speed
m/min.
0-0.4
0-0.4
0-0.4
0-0.4
0-0.4
0-0.4
Min. input unit
mm.
0.001
0.001
0.001
0.001
0.001
0.001
Wheel head motor power
KW
18.5
18.5
18.5
18.5
18.5
18.5
Wheel size(OD*Width*ID)
mm
500*75*203
500*75*203
500*75*203
500*75*203
500*75*203
500*75*203
Spindle speed
KW
1200
1200
1200
1200
1200
1200
Surface roughness
μm
Ra0.63
Ra0.63
Ra0.63
Ra0.63
Ra0.63
Ra0.63
Gross weight
kg
21000
21000
30000
30000
56000
60000
machine dimension(L*W*H)
cm
770*400*310
770*400*310
1100*440*320
1100*440*320
1500*500*360
1500*550*500
This series of machine tools adopts a gantry layout, and consists of a closed high-rigidity frame structure composed of double columns, beams and bed. It is a program-controlled (NC) fixed-beam gantry rail grinder integrating advanced technologies such as machinery, electricity, and hydraulics Grinding.
Product Features
Hydrostatic bearing has the advantages of high motion accuracy, no wear, long life, small starting power, high bearing capacity and good vibration resistance at high speed
Longitudinal moves hydraulically with variable speed
MKW series means the machine can be configured with the CNC system to expand to 2 axis CNC machine.
Application
The machine is mainly suitable for grinding steel parts, cast iron and various non-ferrous metal parts especially important surface, also can grind non-metallic sapphire and other materials, suitable for machinery processing plant, Grinding tool processing plant and Automobile and other industries of medium and large parts grinding.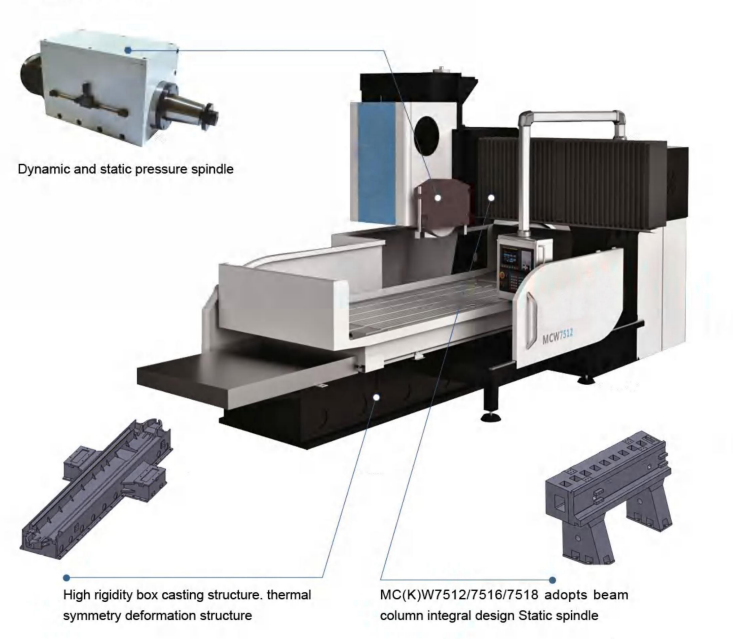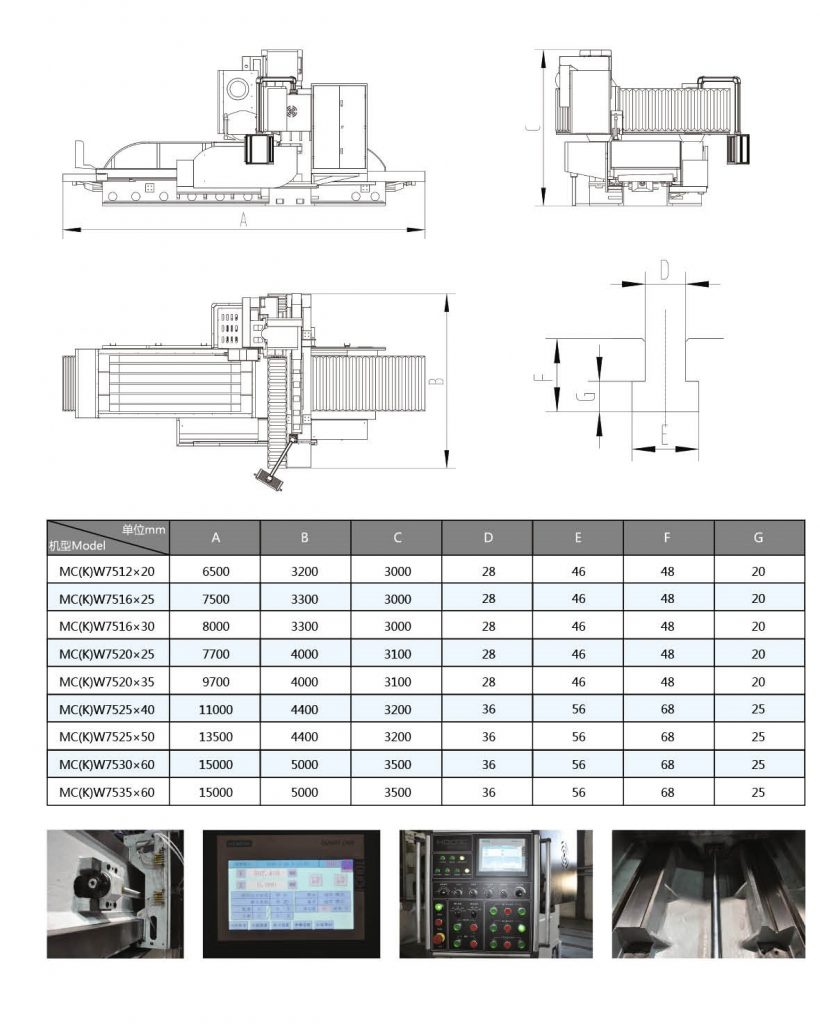 Standard Accessories
Coolant system, Leveling wedges, Foundation screw, Wheel flange, Wheel balance arbor,Standard wheel, Operation manual,Wheel dressing base,PLC controller and Touch screen.

Optional Accessories
Diamond pen
Magnetic separator
Wheel balance stand
DRO
Magnetic chuck
Get The Required Product Quotation As Quickly As Possible
If possible, Given detailed request helps to gain better-matched customized solution. Thanks for your patience. your request will be responsed within 1 hours, kindly pay attention to your email please.