5-axis CNC tool grinding machine – TG560 & TG580
| | | |
| --- | --- | --- |
| Technical Specification |Model  | TG560 | TG580 |
| CNC system | SYNTEC 210MA-5E | SYNTEC 210MA-5E |
| Grinding tools software | ANTISHI | ANTISHI |
| Processing workpiece diameter | 200 mm | 200 mm |
| Max. processing workpiece length | 170mm | 200mm |
| Max. processing workpiece  groove depth | 20mm | 20mm |
| Max. Workpiece weight | 10Kg | 20Kg |
| Grinding head Max. Power(electric spindle) | 11KW | 18 KW |
| Grinding wheels(CBN/diamond) | Φ50~Φ200mm | Φ50~Φ200mm |
| Grinding head spindle rotation speed(frequency regulation) | 1000-8000rpm | 1000-8000rpm |
| Grinding head vertical travel(Z axis) | 360(-100-220)mm | 350(-100-250)mm |
| Workable travel X axis/Y-axis/Z-axis | X:460 / Y:400/ Z: 360 | X:520 / Y:540 / Z:350 |
| Linear axis quick travel speed | 15m/min | 10m/min |
| Workpiece spindle rotation speed(A-axis) | 500rpm | 200rpm |
| Rotation range of A-axis | ∞ | 360° |
| A axis spindle hole taper | ISO50 | ISO50 |
| Pneumatic clamping range | 3~20mm | 3~20mm |
| SCHUNK collects clamping range | 3~32mm | 3~32mm |
| Grinding head swing Max rotation speed(C-axis) | 30rpm | 75rpm |
| Rotation range of C-axis | 325°(+230°~-95°) | 320°(-225°~95°) |
| Workpiece spindle center height | 150mm | 135mm |
| Workpiece spindle radial runout | ≤0.005mm | ≤0.005mm |
| Grinding head spindle radial runout | ≤0.005mm | ≤0.005mm |
| Air cylinder clamping force adjusting range | 500-580kg | 440-480kg |
| Linear-axis resolving power | 0.00lmm | 0.001mm |
| Rotation axis resolving power | 0.00l° | 0.001° |
| Cooling motor power | 3P | 3P |
| Cooling motor capacity | 200L | 200L |
| Voltage | AC 380V 50HZ 3 phase | AC 380V 50HZ 3 phase |
| Total power | 15KW | 20KW |
| Machine size | 1700×1520×2100mm | 2200×1600×2400mm |
| Machine weight | 4T | 5T |
Product Introduction:
TG580 is a five-axis five-link CNC tool grinder newly developed by Ants Machine, has the excellent performance on tool grinding. It is suitable for the production or grinding of milling tools, drilling tools, forming tools etc.
With the beautiful outlook and friendly human-machine interface,the machine adopts the natural marble components to ensure tits stability during the working.
Product Features:
1. The machine adopts high precision power(12kw) direct-drive variable frequency electric spindle grinding head. The grinding wheel flange can be equipped with 2-4 pcs of grinding wheels at the same time, that meets the process requirements for grinding front, back and end faces of the tool.
2. The workpiece spindle uses DD direct drive, and the bearing is an NSK precision spindle bearing. It is equipped with Swiss SCHAUBLIN W25 precision collects, completing with pneumatic clamping device.
3. The machine adopts SYNTEC control system and JAPAN YASKAWA servo unit, British RENISHAW LPDD precision probe, Taiwan HIWIN precision rolling linear guide, ball screw, German HEIDENHAN encoder to ensure the superior performance and working precision of the tool. Meanwhile, to further ensure its processing dimensional accuracy, the rotary axis of the machine tool is implemented with double DD direct drive full closed loop control.
4. The machine adopts totally enclosed frame(front sliding doors, left, right and back maintenance doors), hand-hold electronic hand wheel, special start and stop button, foot switch, automatic cooling system and filter tank, automatic lubrication and mist absorbing devices, alarm buzzer, electricity board, cooling air-conditioner. Operation and maintenance are simple and convenient.
5. Work piece accuracy
Grinding work piece round runout≤0.005mm
Surface roughness of the work piece≤ Ra0.2.
Grinding Sample: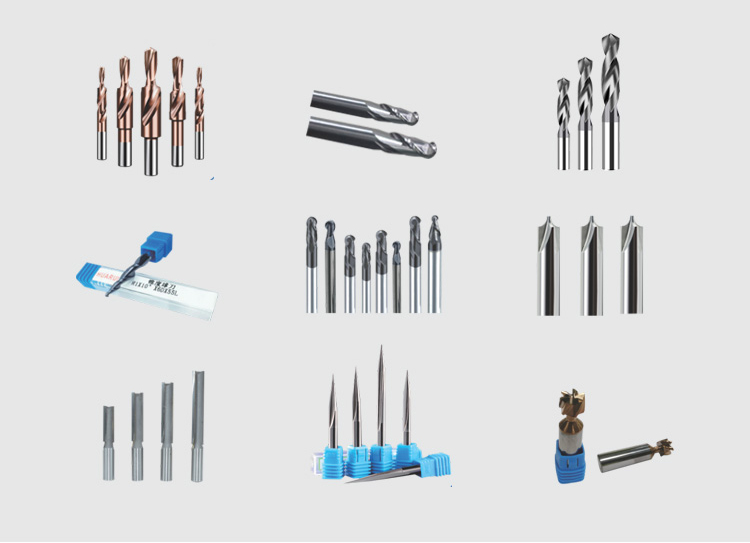 Standard Equipment
Machine tool host
New generation 210MA-5E CNC system
Servo unit
ANTISHI Tool Package
RENISHAW RP3 probe
HSK quick change precision grinding wheel
Work piece pneumatic clamping device
Mist interface
automatic lubricating device
Automatic loading and unloading
Optional Equipment
Filter system
Special holding fixture
Grinding wheel
Automatic loading attachment
British RENISHAW LPDD precision probe
Marposs probe ets.
Get The Required Product Quotation As Quickly As Possible
If possible, Given detailed request helps to gain better-matched customized solution. Thanks for your patience. your request will be responsed within 1 hours, kindly pay attention to your email please.