FX27P-60CNC Cylindrical Grinder (with robot unit)
Product Category
Laser Plasma Cutting Machine
Technical Parameter :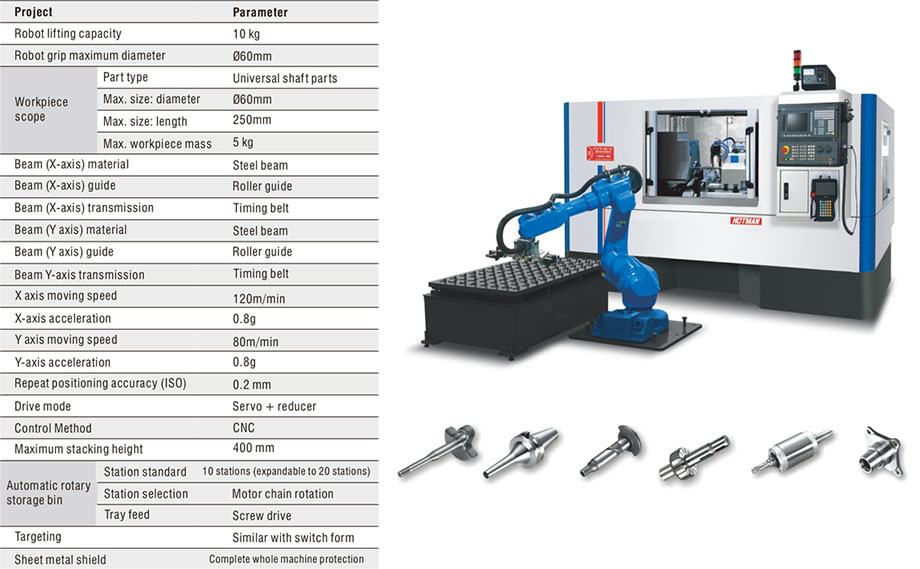 1. Workbench maximum length: 600mm
2. Maximum grinding diameter: 270mm
3. Grinding wheel speed: 1650 rpm
4. Grinding wheel size (diameter × width × aperture): Φ510 × 50 × Φ127mm
5.Robot lifting capacity:10 kg
6.Max workpiece mass:5 kg
7.Beam (X-axis) material:Steel beam
8.Beam (X-axis) guide:Roller guide
9.Beam (X-axis) transmission:Timing belt
10.Beam (Y axis) material:Steel beam
11.Beam (Y axis) guide:Roller guide
12.Beam Y-axis transmission:Timing belt
13.X axis moving speed:120m/min
14.X-axis acceleration:0.8g
15.Y axis moving speed:80m/min
Optional Equipment
1.  Inner hole grinding device
2.  Outer diameter online automatic measuring instrument
3.  End face online automatic measuring instrument
4.  Magnet + paper belt filter
5.  Full cover sheet metal
6.  Roller sand repairing device

Get The Required Product Quotation As Quickly As Possible
If possible, Given detailed request helps to gain better-matched customized solution. Thanks for your patience. your request will be responsed within 1 hours, kindly pay attention to your email please.