IG150 High Precision CNC Internal Grinder
Technical Parameter :
Project
Unit
IG150
IG150-I
Grinding inner dia. range
mm
Φ6-150
Φ6-200
Grinding hole for the longest depth
mm
150(Integrated spinde max.
grinding depth: 300mm)
200
Bench rotation dia.
mm
520
520
Rotation dia. inside the
waterproof cover
mm
320
320
Max. stroke of the
workbench
mm
540
540
Workpiece spindle
rotation speed
r.p.m.
0~3000
0~3000
Spindle table slide
feed speed
m/min
8
8
X-axis feed rate
m/min
8
8
X-axis min. moving unit
mm
0.001
0.001
Z-axis min. moving unit
mm
0.001
0.001
Spindle table rotation
adjustment angle
Feeding method
Forward 15° backward2″
Forward 15° backward2″
Feeding method
Servo motor
Servo motor
Wheel motor
2HP
2 (Three-phase motor)
2 (Three-phase motor)
X-axis servo motor
KW
1.5(1 axis)
1.5(1 axis)
Z-axis servo motor
KW
2.0
2.0
Floor area
mm
2500LX2100W
2500LX2100W
weight (about)
KG
3000
3200
Product Description :
● The body design is ergonomically designed for easy operation
● Compact internal grinding machine with small installation space and suitable for any workshop
● The sliding surface adopts static pressure automatic lubrication system, which has smooth movement and good wear resistance.
● Fully automatic grinding: rough grinding, dressing, fine grinding, non-sparking grinding cycle action. High precision, easy operation and greatly increased production capacity. Suitable for mass production and grinding of a small amount of different form workpieces.
● The head frame rotates with P4 high-precision spindle bearings, featuring high precision, high rigidity and quiet operation.
● The feed shaft is equipped with a precision ball screw, which is driven by a servo motor and can be fed without a section.
● Dressing mode is CNC automatic correction and dressing
(1) If you use diamond or CBN grinding wheel, you can choose not to correct the dressing mode.
(2) For workpieces that are difficult to grind, multiple correction modes can be selected to ensure the best processing quality.
● In mass production, automatic production equipment such as automatic feeding and automatic unloading can be installed.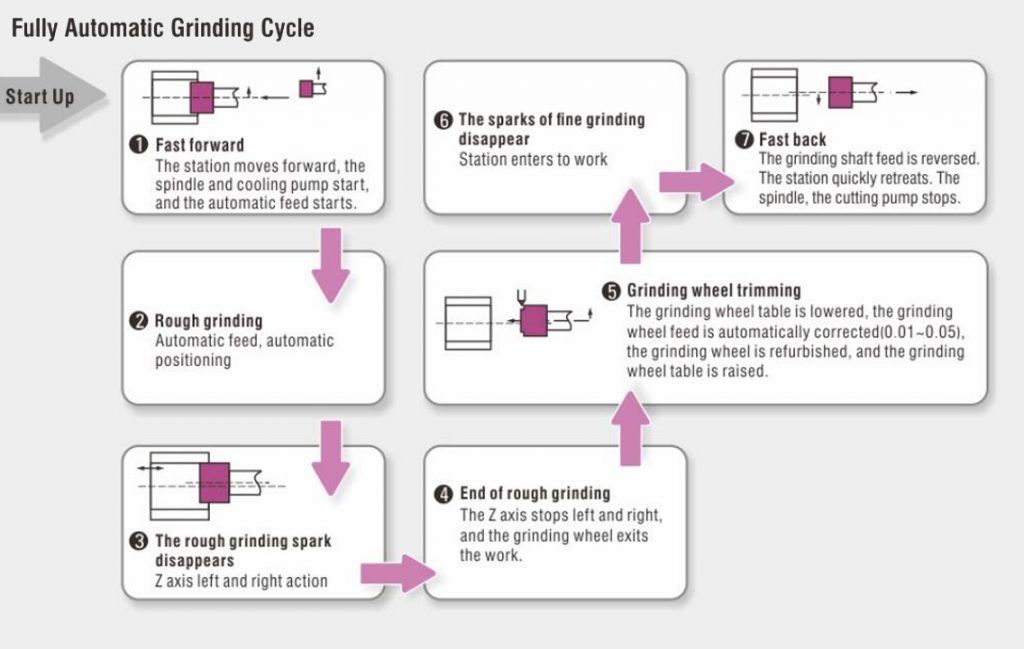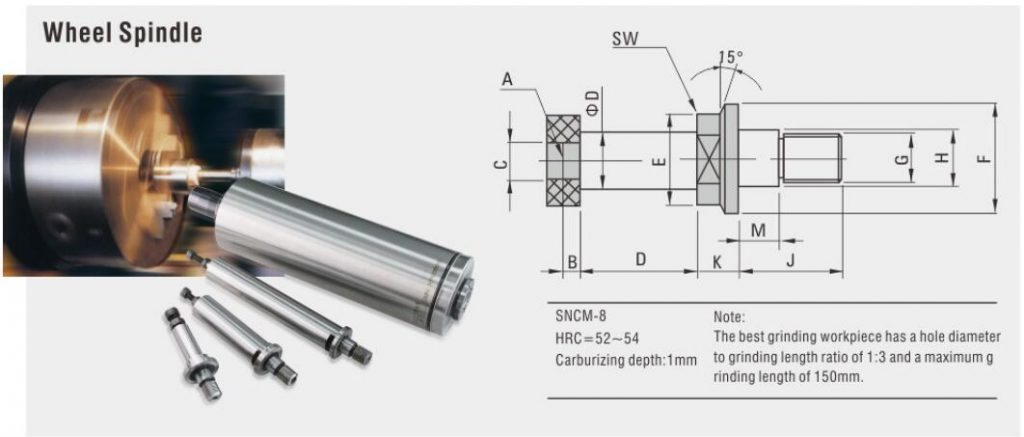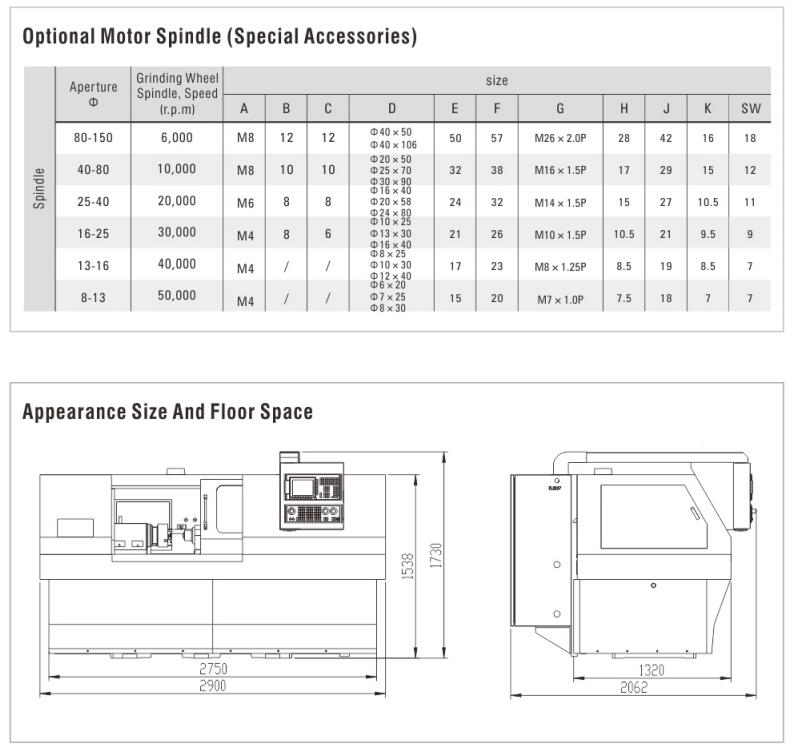 Standard Equipment
1. Grinding cooling device (water tank/ water
pump/ water pipe)(1 set)
2. Diamond trimming pen (1 pcs)
3. Angle adjustment table (1 pcs)
4. Toolbox (hex wrench set/ Open end wrench/
screwdriver) (1 pcs)
5. Spindle grinding wheel post (3 pcs)
6. High-speed grinding spindle (RMP optional) (1 pcs)
7. Basic adjustment block (6 pcs)
Optional Equipment
1. Hydraulic three-jaw chuck
2. Chuck flange
3. Mechanical spindle: 10,000/20,000/30,000rpm
Electric spindle: 40,000/100,000rpm
4. End face detecting device
5. Magnet filter
6. Paper tape filter
7. Closed full cover and automatic door
8. Inner diameter automatic measuring device
Get The Required Product Quotation As Quickly As Possible
If possible, Given detailed request helps to gain better-matched customized solution. Thanks for your patience. your request will be responsed within 1 hours, kindly pay attention to your email please.