wheel grinder mobile program controlled (CNC) cylindrical grinder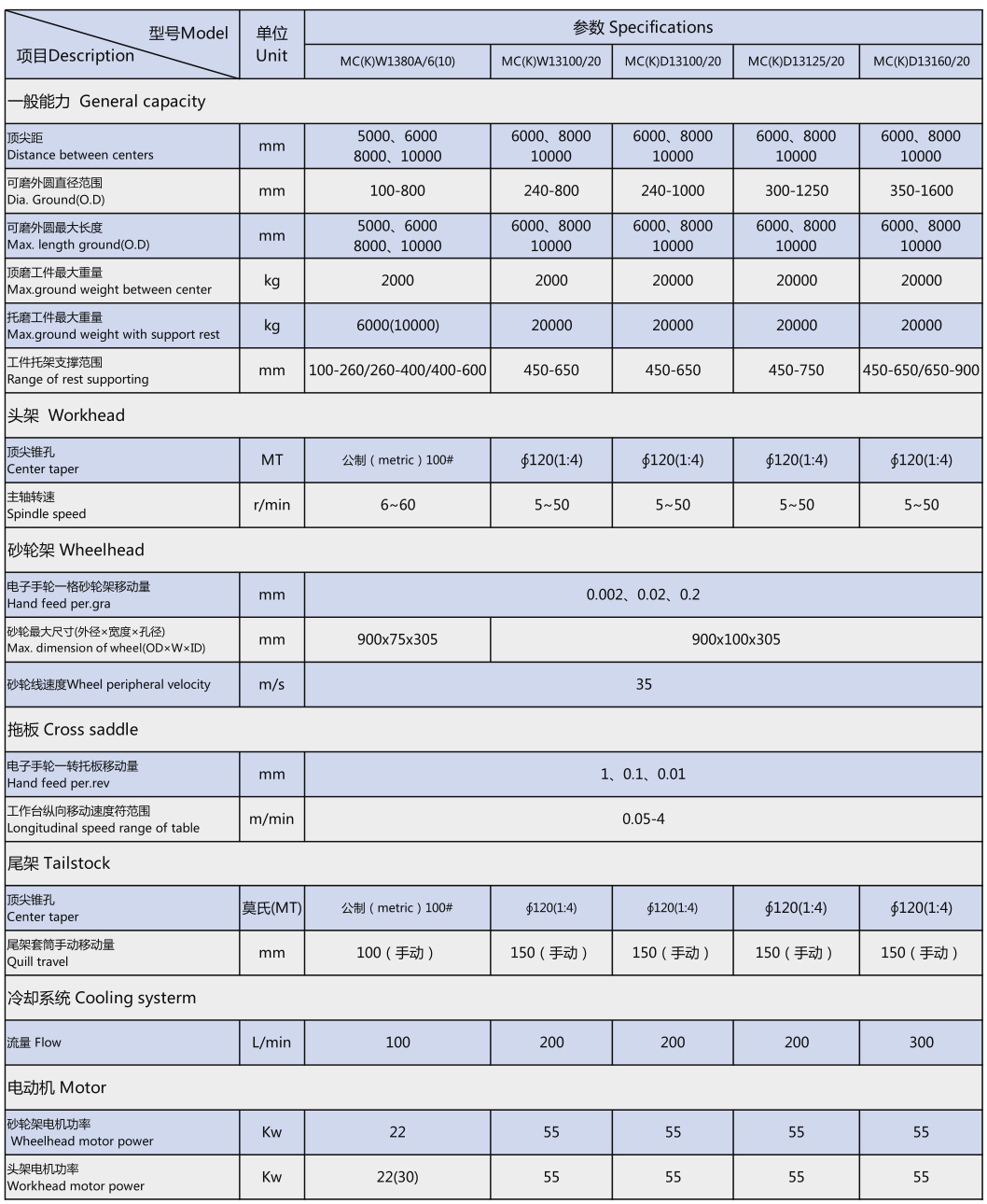 Product Description :
MCW stands for program-controlled overhead grinding machine, MKW stands for numerically controlled overhead grinding machine, MCD stands for program-controlled overhead grinding machine, and MKD stands for numerically controlled overhead grinding machine. The top grinding machine can grind heavy parts at the top, with simple operation and high efficiency.
Product Features :
◆MCW stands for PLC supporting grinding machine, MKW for CNC supporting grinding machine, MCD for PLC Center fixed grinding machine, MKD for CNC Center fixed grinding machine.Center fixed grinding machine can be used to grind heavy parts, easy to operate, high efficiency.
◆The structure of the machine adopts the structure of the wheelhead movable cylindrical grinding machine, the workpiece only makes rotating motion, the wheelhead dragging plate (Z axis) makes longitudinal reciprocating motion on the body of the dragging plate, the grinding wheelhead (X axis) makes transverse feeding motion on the dragging plate, and the operation position is arranged on the structure of the dragging plate.MCW1380A series cylindrical grinder bed structure for the workpiece bed and towed bed body cast into one, the diameter of 800 or more external grinder bed and towed bed body separation structure.
◆The spindle of the wheelhead adopts high rigidity static and static pressure spindle, which has high rotary precision, good rigidity and high grinding quality.
◆The headstock and tailstock spindles of the Center fixed grinding machine tool are all rotary living spindles, and the spindles are supported by ultra-precision roling bearings, with strong lubrication of thin oil, high positioning accuracy and large bearing capacity.
Get The Required Product Quotation As Quickly As Possible
If possible, Given detailed request helps to gain better-matched customized solution. Thanks for your patience. your request will be responsed within 1 hours, kindly pay attention to your email please.