China International Machinery Industry Exhibition (ChinaMach) started in 2000, formerly known as Ningbo International Machinery Industry
Since 2003, it has been approved by the former Ministry of Foreign Trade and Economic Cooperation to become its current name. It has been successfully held for twelve sessions.
The 2021 China International Machine Tool Equipment Exhibition will continue to be held at Ningbo International Exhibition Center.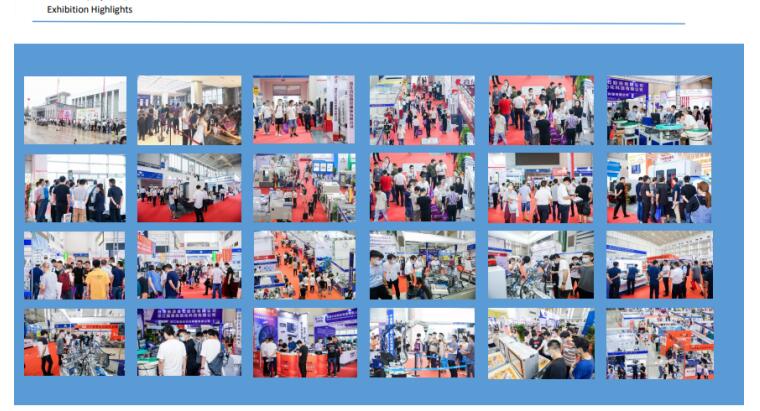 China International Machinery Industry Exhibition is an exhibition supported by the Ministry of Commerce of the People's Republic of
The Municipal People's Government "Strong Promotion" exhibition. Due to China's rapid development, Ningbo and even East China have become an important system in China.
With the huge market potential of the manufacturing base, ChinaMach has become a famous exhibition in Ningbo, Zhejiang and even all of China
The brand has gained commercial admiration. From 2005 to 2010, won the "China's most influential industry brand exhibition
"Conferences" and "High-quality Exhibition Projects in the Yangtze River Delta Region of China" and other titles.
China International Machinery Industry Exhibition was born in response to the demand for manufacturing equipment, and the Ningbo Municipal Government vigorously developed the exhibition
Under the background of the conference, it developed rapidly. From 2004 to 2006, it was designated by the municipal government as the organizer of the exhibition by the Ningbo municipal government.
The conference and Ningbo Economic Commission are the organizers, and Yazhuo Exhibition Service Co., Ltd. is the executive organizer. 2007
After that, it was fully market-oriented, and it is now owned by China Mechanical Engineering Co., Ltd. and Yazhuo Exhibition Service Co., Ltd.
It is co-organized by China National Machine Tool Corporation. It is one of the six major exhibitions in China's machine tool equipment category, with a large scale and influence.
ANTISHI MACHIE company has exhibited our advanced new cnc lathe machines, grinding machines during the exhibition. With very good customer feedback.