Haas is a manufacturer specializing in R&D, production and sales of CNC machine tools since 1983.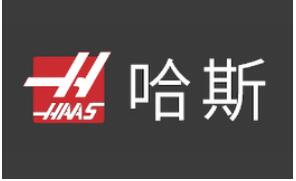 Haas Automation is a Western manufacturer of CNC machine tools, producing a series of CNC vertical and horizontal machining centers, CNC lathes, and turntables. The company also produces a series of special models, including 5-axis machining centers, mold machining centers, tool lathes and gantry machining centers. The Haas machining center and turntable products have consistently inherited the rigorous style of Mr. Gene Haas, creating machine tools with better repeatability and durability, which far exceed their peers.
In 1983, Gene Haas founded Haas Automation Company, striving to provide customers with a series of machine tools that are reasonably priced and durable. Haas entered the market with a fully automatic, programmable collet indexer. The Haas 5C collet indexer is a successful design. In the next four years, the company continued to expand its production line to cover a wider range of areas, such as programmable turntables, rotary indexers, and machine tool accessories.
In 1987, Haas made a new attempt to independently develop and produce a vertical machining center. Using this machine, customers can perform a series of operations such as milling, drilling, tapping and boring. Compared with similar imported products, VF-1 can be regarded as a real machine tool with high quality and low price. The first VF-1 was born in 1988 and made its debut at the International Machine Tool Show (IMTS 88) held in Chicago, Illinois in the same year.
Today, Haas mainly deals in four types of products: vertical machining centers (VMCs), horizontal machining centers (HMCs), CNC lathes and turntables, and a series of large 5-axis and special models.