Qier Machine Tool, the top ten brand of machine tools, was founded in 1950, a famous brand of heavy-duty machine tools and forging equipment, providing a large number of key major equipment for the strengthening of basic industry and national defense construction.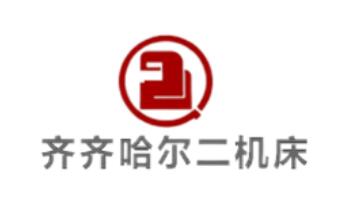 Qiqihar Second Machine Tool (Group) Co., Ltd. (restructured from the original Qiqihar Second Machine Tool Plant) moved to Shenyang North in October 1950 to build a factory.
After more than 60 years of development and construction, the company has become a production base for heavy machine tools and forging equipment in my country, providing nearly 60,000 units (sets) to 32 provinces, municipalities, autonomous regions, and more than 40 countries and regions on five continents in the world. Machine tool equipment, including more than 2,000 single-machine over-hundred-ton equipment for defense, military, aviation, aerospace, shipbuilding, automotive, energy and other industries and fields.
Personnel status: There are 5002 employees, 1,429 with various intermediate and senior professional titles and technical levels.
Area: The total area is 540,000 square meters, and the factory building area is 200,000 square meters.
Equipment status: There are 1930 sets of various production equipments, including 1007 sets of metal cutting machine tools, and 227 sets of large and precise key equipment. Imported equipment with international standards includes: German CNC horizontal milling and boring machining center, CNC spiral bevel gear grinding machine, precision guideway grinding, CNC cam grinding; Swiss mag combing machine, gear grinding machine; Italian Inse floor milling Boring machining center; Japan Honma CNC gantry milling machine, Mori Seiki vertical machining center; Russia CNC gantry boring and milling machine, etc.
Products: CNC floor milling and boring machine products, CNC gantry boring and milling machine products, CNC vertical lathe products, CNC milling machines and machining centers, mechanical presses and automatic forging equipment, as well as large CNC winding machines, five-axis linkage hybrid machine tools, Large-scale CNC special machines such as CNC gantry high-speed aluminum ingot composite processing production line.
CNC floor milling and boring machine: the diameter of the boring shaft is (130mm-320mm). Among them, the large-size boring shaft diameter 320mm super heavy-duty milling and boring machine has been put into production by users.
CNC vertical lathe: large machining diameter (1.6m-16m), a newly developed product series. It is manufacturing large-diameter CNC vertical lathes of 8m, 10m, and 12.5m, realizing the commercialization of a full range of products on the market. The 16m CNC vertical lathe is under development.
CNC horizontal lathe: workpiece rotation diameter (1600mm-7000mm), large workpiece length 20000mm, large workpiece weight 32-400T. This series is suitable for processing parts such as cylindrical surface, conical surface, end surface, revolving surface, grooving, thread, boring, etc. It is a key equipment for processing steam turbine rotors, large motor spindles, wind turbine spindles, military industry, shipbuilding, aerospace and other major equipment industries. At present, the product has been sold to the international market.
Mechanical press products: The nominal pressure is (4000KN-24000KN). This series of products introduces the Japanese Komatsu crank type mechanical press technology and the German Erfurt company's CNC multi-link mechanical press technology. More than 300 mechanical presses of various specifications have been provided to major automobile manufacturers across the country. At present, the company has introduced and developed a CNC multi-station stamping production line and is developing 25000KN products.
CNC gantry boring and milling machine: gantry and worktable width (1500mm-6250mm) are newly developed product series. This series of products has introduced technology and digested innovation from Japan's Honma Co., Ltd. Currently, we are developing a super heavy-duty gantry boring and milling machine with a gantry width of 9000mm and a height of 8000mm.
Milling machine products: including vertical and horizontal lifting table milling machines and machining centers.
Automatic forging press products: The company is the development and production base of automatic forging presses in my country. Its output and technical level have always been in a good position in the country. The national automatic forging press industry technology central unit-Qiqihar Automatic Forging Press Research Institute is located in the factory.
Service areas: The company has formed the advantages and characteristics of heavy-duty CNC products in the development of domestic CNC machine tools. The products mainly serve defense construction, aviation, aerospace, shipbuilding, automobiles, nuclear power, wind power, hydropower, rail transit, construction machinery, metallurgy and other industries . For China First Heavy Industries, China Second Heavy Industries, Taiyuan Heavy Industries, CITIC Heavy Industries, Shanghai Power Group, Harbin Electric Group, Dongdian Group, Baoyi Aircraft, Changzhi Tsinghua Machinery Plant, Capital Aerospace, Shanghai Aerospace, Chengfei, Bohai Shipyard, China Shipbuilding, Wuchang Shipyard, 461 Factory, 471 Factory, Shanghai Lingang, Baosteel Group, Capital Iron and Steel, Sinosteel, Anshan Iron and Steel, FAW Group, Second Automobile Group, Guangdong Fudi, Geely Automobile, Beiqi Foton, Southwest Aluminum, Nannan Aluminum Industry and other enterprises have provided more than 700 sets of large-scale equipment. The company's heavy-duty CNC products have successfully penetrated into foreign markets such as Europe, America, East Asia and South Asia.