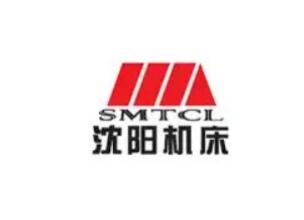 Shenyang Machine Tool Co., Ltd. (SMTCL) was established in May 1993, a Chinese brand. It was jointly initiated and established by the original Shenyang No. 1 Machine Tool Factory, China-Czech Friendship Factory and Shenyang No. 3 Machine Tool Factory. The company has always been a key national key construction and development machine tool backbone enterprise. It was listed on the Shenzhen Stock Exchange in 1996 (stock code 000410) and is one of the early listed companies in China's machine tool industry. The first metal national emblem of New China, the first lathe, drilling machine, boring machine, domestic CNC machine tool and intelligent machine tool equipped with i5 CNC system were all born here. The main products are: 1. Horizontal lathes (CA, CW, Z series ordinary lathes, CAK series CNC horizontal lathes, T3, T5 series horizontal CNC lathes). 2. Vertical lathes (T6, IVT series CNC vertical lathes). 3. Turning and milling center (M8 series five-axis machining center). Fourth, turning machine. 5. Gantry machining center. 6. Horizontal machining center (HMC-Q, HMC-H series). Seven, vertical machining center (VMC-Q, VMC-B, VMC-H series). Eight, high-speed machining center. Nine, CNC milling and boring machine. 10. CNC drilling machine (DTC series vertical drilling and tapping center).
The company passed judicial reorganization in 2019 and joined China General Technology (Group) Holding Co., Ltd. As an important state-owned backbone enterprise directly managed by the central government, based on the national strategic needs and its own development foundation, China General Technology (Group) Holding Co., Ltd. Put the strengthening and excellence of the machine tool industry at the top of the group's development strategy, and carry the banner of revitalizing my country's machine tool industry.
The company's scientific and technological innovation system will aim to serve the national strategy and achieve high-quality development of the enterprise, focus on the "intelligence", "efficiency" and "automation" of products, solve core key technical problems, and strive to launch a batch of high-end products and break through a batch of core products. components to continuously strengthen value creation for customers. The company uses 17 strategic core products to serve the development needs of customers; upgrades and upgrades 35 existing products to meet the needs of the mid-to-high-end market and realizes the continuous upgrading of the existing product structure; deeply cultivates the automotive industry, and develops 19 industry-specific aircraft, striving to achieve industry The full coverage of subdivided parts processing solutions has become an internationally renowned service provider of complete solutions for the automotive industry.
The company will make unremitting efforts to become a world-class high-end machine tool equipment enterprise leading the development of technology!
Tags: SMTCL Lathe, Shengyang Lathe factory, CA Lathe, Radial Drilling Machines