Founded in South Korea in 1896, it is a world-renowned comprehensive construction machinery manufacturer, mainly engaged in the production and operation of excavators, loaders, wheel loaders and skid steer loaders.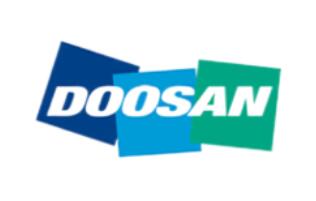 Doosan Construction Machinery (China) Co., Ltd. (DICC) is a South Korean wholly-owned enterprise established on October 1, 1994 and officially completed and put into production on June 28, 1996. Mainly engaged in the production and sales of excavators, with a cumulative investment of USD 73 million. The factory has a total area of ​​about 250,000 square meters, more than 2,000 employees, and an annual production capacity of 30,000 excavators. The company attaches great importance to the management of quality, environment, health and safety systems.
Since the beginning of overseas market expansion in 1981, Doosan Construction Machinery Division and Doosan Machine Tool Division, which were divided into two companies, were merged on January 1, 2007, thereby enhancing the competitiveness of the machine tool business field and contributing to global development. A solid foundation has been laid for leading enterprises. Doosan Machine Tool Division has replaced many imported products at domestic and foreign industrial sites and created huge economic benefits, laying a solid foundation for national infrastructure projects. World-renowned companies and industrial sites around the world use Doosan machine tools. The extraordinary achievement of Doosan Machine Tool lies in its high-quality, high-quality and high-efficiency products.