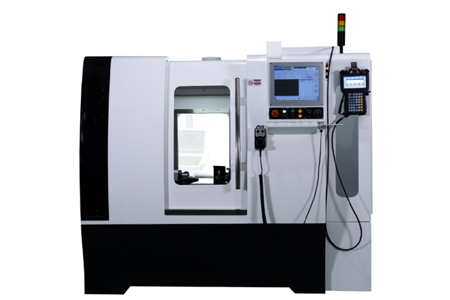 Famous brands of CNC machine tools and machining centers at home and abroad include:
1. International brand CNC machining machine tools:
Japan Makino (Makino), Mazak (Mazak), OKUMA (OKUMA), Niigata Iron Works (NIGATA), New Nihon Koki (SNK), Kwangyang Machinery Industry (KOYO), Hyundai Heavy Industries (Hyunday) , Daewoo Machine Tool (Deawoo), Mori Seiki (MORI SEIKI), Maike Group (Mectron).
2. China's famous CNC machining machine tools:
Guilin Machine Tool, Yunnan Machine Tool, Beijing No. 2 Machine Tool Plant, Beijing No. 3 Machine Tool Plant, Tianjin No. 1 Machine Tool Plant, Shenyang No. 1 Machine Tool Plant, Jinan No. 1 Machine Tool Plant, Qinghai No. 1 Machine Tool Plant, Changzhou Machine Tool Plant, Zongheng International ( Original Nantong Machine Tool), Dahe Machine Tool Plant, Baoji Machine Tool Plant, Guilin Second Machine Tool Plant, Wanjia Machine Tool Co., Ltd., ANTISHI machine euqipment, Tianjin Delian Machine Tool Service Co., Ltd.
The first machining center was first developed by Carney-Trek in 1958. It adds an automatic tool changer on the basis of the CNC horizontal boring and milling machine, which realizes the centralized processing of multiple processes such as milling, drilling, boring, reaming, and tapping after the workpiece is clamped once.
The machining center is a highly automated multifunctional CNC machine tool with a tool magazine and an automatic tool changer. After the workpiece is clamped on the machining center once, multiple processes can be completed on more than two surfaces, and there are multiple tool change or tool selection functions, which greatly improves the production efficiency.
ANTS Machinery Equipment Co., Ltd. selects the most suitable and cost-effective machine tools for customers. Our advantage machine tools include: vertical lathes, vertical turning and milling centers, horizontal lathes, CNC automated machining centers, heavy-duty machine tools, and various internal Cylindrical grinders, cylindrical grinders and surface grinders, etc.
Extended information:
Numerical control machine tool is the abbreviation of Computer numerical control machine tools (Computer numerical control machine tools), which is an automatic machine tool equipped with a program control system.
The control system can logically process a program with a control code or other symbolic instructions, decode it, express it with coded numbers, and input it into the numerical control device through an information carrier. After arithmetic processing, the numerical control device sends out various control signals to control the action of the machine tool, and automatically process the parts according to the shape and size required by the drawing.
The CNC machine tool solves the problem of complex, precise, small batch, and multi-variety parts processing. It is a flexible, high-performance automatic machine tool, which represents the development direction of modern machine tool control technology, and is a typical electromechanical integration.