Equipment features:
1.The whole machine adopts a dust-proof and closed design, which is safe to operate.
2.It can be cut at a time to form a steel mesh with a maximum width of 6 meters.
It adopts hydraulic control mode, fast speed and high shear efficiency.
It is designed at an acute angle between the upper and lower scissors, and it is cut successively (reducing the working intensity of the whole machine) for easy maintenance and stable work.
3.It adopts a split cutter design, which does not require overall replacement, is convenient for maintenance and reduces costs; the cutter can be used on both sides to improve service life; and greatly reduces costs.
4.Through special heat treatment process control, the average wear is guaranteed to be about 1mm/30,000 times, which overcomes the shortcomings of conventional tool materials with high hardness and easy chipping, and the life span is increased by more than 3 times.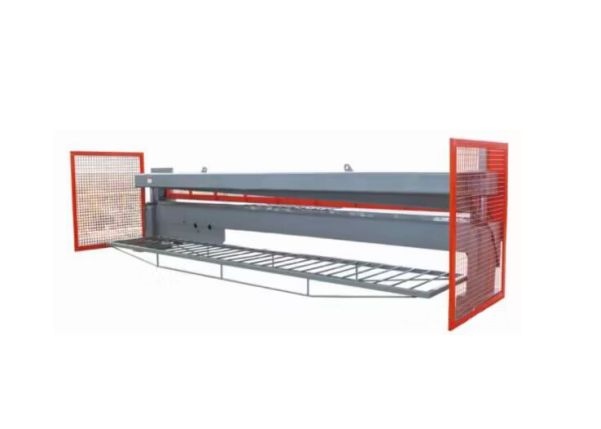 Machine Model
MC6000Y
Working width
6.2m
Working height
950mm
power
11kw
Cutting capacity
Diameter 6-Φ12mm single wire Mesh 50mm

(Steel bar strength HRB400Mpa) Max 60 lines

Hydraulic cylinder model
125/110/100-279
Oil number
46#
cutting strength
180KN
Number of upper cutters
12
Number of lower cutters
12
Length of each cutter
520mm
Length, width and height
6860*1800*1800mm
Net weight
4.2T
Rebar diameter
6
8
10
12
Rebar grade
hardness
Tensile strength
Number of cut Rebar
Three grade
HRB400
360MPa
120
100
60
40