Horizontal Mitre band sawing machine is mainly used for profile sawing, especially suitable for H type, I steel and other large change, easy to punch profile sawing surface. With high cutting efficiency, energy saving, saw edge narrow, energy saving materials, simple operation and so on. Mainly used for sawing steel structure parts, steel pipe, etc.
1. Metal band sawing machine customer needs
Recently, ANTISHI received a letter from a sri Lankan customer. The content is as follows:
Dear ANTISHI Machine Team:

Hi ,i need to buy band saw machine to cut the rubber track . ( this rubber track contain metal inside)

Currently we are using Horizontal band saw machine( 500mm cutting  width) for this purpose and expected to buy new one .

Please let me help to purchase suitable machine for this purpose .

First we have to cut the circular track like that. Then different size parts will cut like above pictures on yours: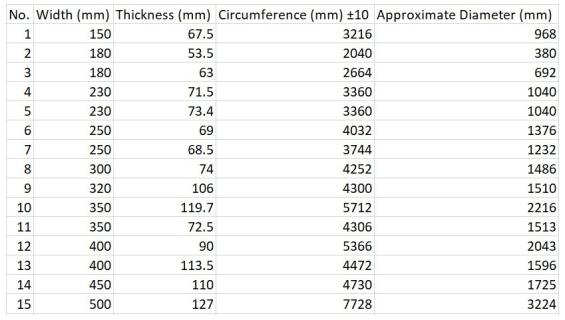 2.Analysis of metal band sawing machine meeting to confirm the plan
After receiving the customer's letter, we immediately analyzed the customer's demand, and held an online detailed discussion meeting on Wednesday, and determined the customer's material size, sawing method, application scenarios and conditions. After layer upon layer of screening, we finally finalized the plan:
①.The material that the customer needs to saw is the steel-containing and rubber-containing crawler used by large-scale machinery, and the maximum thickness is 127mm.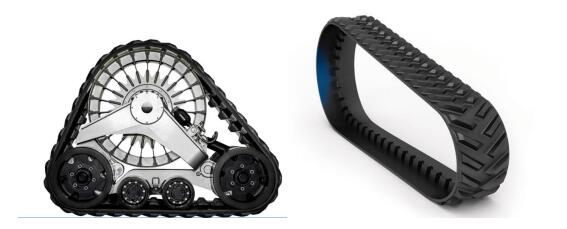 ②. The maximum width of the track is 500mm, and the track is oval. It needs to be cut to one side, spread out and flattened, and finally cut into pieces.
③. The circumference of the track is 2m-8m, and two support racks are required
④. The machine is simple to operate, easy to use, does not need automatic feeding, and only needs one machine.
3. Advantages of CLS-650 Horizontal Band Saw Machine
After understanding these needs, we determined the most suitable machine-CLS-650 miter horizontal band sawing machine after careful and careful discussions.
①.The maximum cutting diameter of CLS-650 is 650W×380Hmm, which is completely suitable for the maximum size of customers sawing metal tracks.
②.One side of CLS-650 can be lifted, which is just suitable for the cutting of circular crawler. After cutting one side, put the crawler on the material rack at the back of the machine, and then cut it into pieces.Select two 2-meter-long material racks to be placed separately, enough to support a 7-meter circumference track
③.This machine tool adopts scissors structure to ensure structural reliability, stability and advancement, as well as high-quality sawing accuracy.
④.This equipment complies with JBT4318.2-2013 horizontal bandsaw machine
"Accuracy" "Technical Conditions" and GB 16454-2008 "Safety Protection Technical Requirements for Sawing Machines" and other countries Industry Standard. All measurement units used in this equipment conform to SI international standards.
We reached an agreement with our Sri Lankan client to cooperate. Shanghai ANTISHI company mainly deals in metal band sawing machine, intelligent band sawing machine, sawing machine saw blade, metal saw cutting and other equipment. More than 300 professional after-sales service personnel in 83 offices across the country provide customers with pre-sales and after-sales services at any time. Products are trusted by customers, welcome to come to consult.