Recently, a technical engineer from an American auto parts company came to Shanghai ANTISHICNC, hoping to buy a surface grinder for processing parts of the car cooling system. It is known from the communication that the customer needs to use it in the laboratory, and use a surface grinder to grind the surface of the component before using a spectrometer to detect the chemical composition of the component. When the ANTISHICNC sales team receives the customer's inquiry, it will confirm with the customer the processing requirements, product material, hardness, size, etc. of the part as soon as possible. Through discussion with the technical department, we recommended our manual surface grinder M618A model to the customer.
Pictures of customer processing automotive chill disk parts: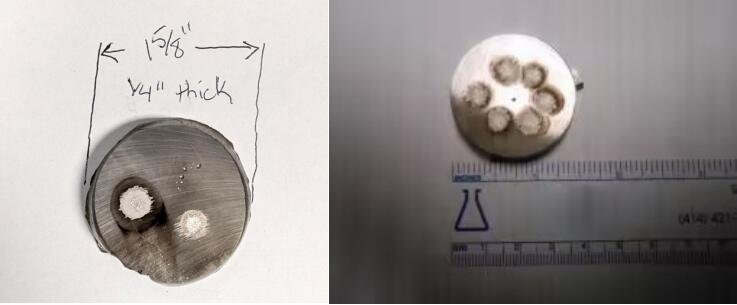 The product is mainly used in the automotive cooling plate system
After the model selection, the sales team of Shanghai ANTISHICNC sent the detailed technical parameters and usage methods of the model to the customer. Timely and professional services are fully affirmed by customers. The grinding machine is suitable for grinding steel, cast iron, non-ferrous metals and other materials, and is suitable for use in machining workshops, maintenance workshops and tool workshops; the machine tool mainly uses the grinding wheel to grind the work piece circularly or the end face of the grinding wheel to grind the work piece vertically.
As a leading manufacturer of industrial lathe machinery and machine tools in China with more than 20 years of experience, Shanghai ANTISHICNC produces surface grinders that are widely used in the mold industry, automobile manufacturing industry, shipbuilding industry, and infrastructure industry, and has won unanimous praise from customers. , M618A is a surface grinder manufactured by Shanghai ANTISHICNC that can be used for auto parts processing.
This manual surface grinder is a cost-effective surface grinder, which adopts cross pallet layout, high-precision sliding screw, and high-strength cast iron base parts. The machining accuracy can reach Ra0.32mm.
Shanghai ANTISHICNC sales team adheres to the principle of being responsible to customers, and will always provide customers with the best solution for customers.