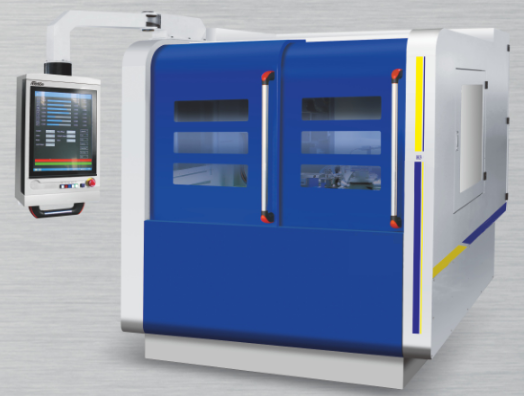 Recently, Shanghai ANTISHICNC has received requests for tool grinding machines from customers in several different countries, including customers from Russia, India and Turkey. Among them, a terminal company in Turkey, which specializes in custom tool manufacturing and tool sharpening services, approached us and directly asked us about our H3 rotary step grinding machine. In the communication with the customer, we learned that the customer mainly provides customized services for various knives. After confirming that the customer's main grinding material is tungsten steel instead of white steel, as well as the technical parameters such as the length and precision requirements of the customer's work piece, it is further confirmed that our H3 can meet the customer's needs.
After confirmation, the sales team of Shanghai ANTISHICNC sent the detailed technical parameters of the H3 tool grinder, related videos, and pictures of the actual grinding work piece samples to the customer. Timely and professional services are fully affirmed by customers. This step difference tool grinder adopts four-axis configuration and is equipped with a three-axis manipulator device, which is mainly used in the cutting tool industry and abrasive tool industry. Since this machine can grind work pieces up to 0.05-20mm, it has high precision and can also be used in 3C, automobile, electronics and other industries at the same time.
As a leading manufacturer of industrial lathe machinery and machine tools in China with more than 20 years of experience, Shanghai ANTISHICNC produces tool grinders that are widely used in the mold industry, automobile manufacturing industry, shipbuilding industry, and infrastructure industry, and has won unanimous praise from customers. , H3 is a tool grinding machine manufactured by Shanghai ANTISHICNC that can be used for processing various step parts.
The tool grinder is a tool grinder with high efficiency and high processing quality. It applies the self-developed control system and software, and adopts center-type clamping to obtain superior concentricity. It can work efficiently and accurately with automatic manipulators. Effective cooperation of finishing and roughing axes, optimum accuracy and surface finish through diameter compensation. As a tool grinder that has been sold all over the world for many years, it is well received by users and is a very mature product. Whether it is an end user or a dealer, you can rest assured to buy.