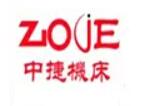 Shenyang Zhongjie Radial Drilling Machine Co., Ltd. is located in Shenyang City, Liaoning Province, an important heavy industry base in my country. Adhering to the craftsmanship of the old industrial base, it manufactures radial drilling machines with ingenuity, and its quality is well-known at home and abroad.
The main products of Shenyang Zhongjie People Friendship Radial Drilling Machine Co., Ltd. are: radial drilling machine, horizontal lathe, CNC lathe, boring and milling machine, machining center and other products with complete specifications, high quality, strong technical force, strict organization and management, and have been well received by the company for many years. praise from users.
Z series radial drilling machine: Z3032 radial drilling machine, Z3040 radial drilling machine, Z3050 radial drilling machine, Z3063 radial drilling machine, Z3080 radial drilling machine, Z30100 radial drilling machine, Z30125 radial drilling machine;
Z series vertical drilling machine: Z5125 vertical drilling machine, Z5132 vertical drilling machine, Z5140 vertical drilling machine, Z5150 vertical drilling machine, Z5163 vertical drilling machine, Z5180 vertical drilling machine;
ZK series vertical drilling machine: ZK5140 vertical drilling machine, ZK5150 vertical drilling machine, etc.
Shenyang Zhongjie Machine Tool Co., Ltd. has four business divisions: drilling technology, milling technology, boring technology, and turning technology. Zhongjie Friendship Radial Drilling Machine is deeply trusted by the majority of enterprises. Metal cutting machine tools include two categories: one is CNC machine tools, including CNC lathes, CNC milling and boring machines, vertical machining centers, horizontal machining centers, CNC drilling machines, high-speed copy milling machines, laser cutting machines, quality centering machines and various CNC special machine tools and CNC tool holders, etc.;
The other type is ordinary machine tools, including ordinary lathes, radial drilling machines, horizontal boring machines, multi-axis automatic lathes, various ordinary special machines and accessories with more than 100 specifications. The market covers the whole country.
Shenyang Zhongjie People's Friendship Radial Drilling Machine Co., Ltd. earnestly fulfills its service commitments and establishes a complete set of effective service systems, so that customers can truly enjoy the after-sales guarantee of integrity, reliability and first-class service. It has established long-term and stable cooperative relations with thousands of distribution companies and enterprises at home and abroad. Products are sold at home and abroad, and exported to Southeast Asia, Africa, America, Central Asia, Europe and other countries and regions.