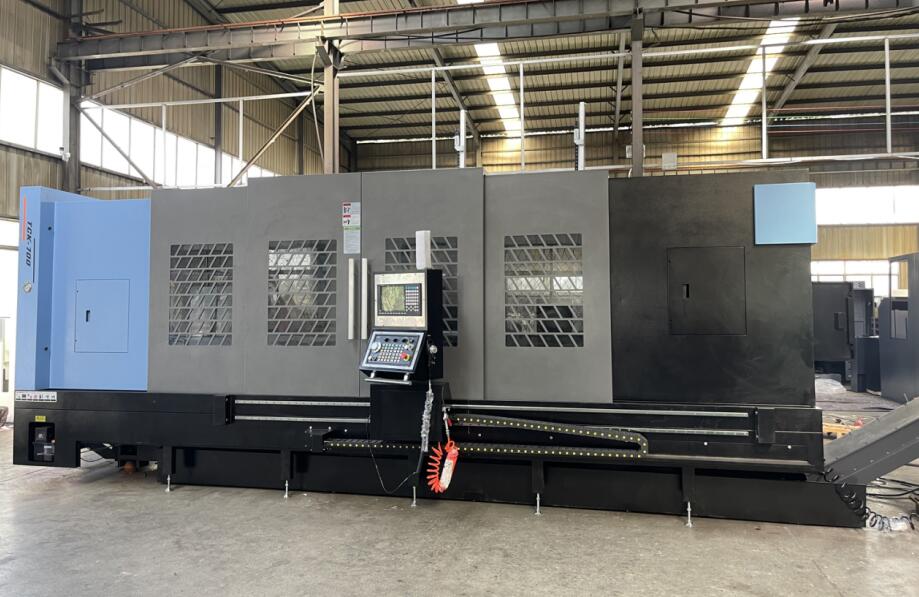 Product description
ANTISHI TCK700 CNC lathe is a domestically advanced product manufactured by introducing foreign technology, which meets the domestic market's demand for medium and high-end CNC lathes. The strength, dynamic and static stiffness of the whole machine, the mechanical structure of the main components, protection, cooling, etc. are all designed according to the turning center. It is a full-function CNC machine tool with beautiful appearance and ideal anti-three leakage effect. The machine tool adopts high-strength cast iron bed base structure, inclined guide rail, high-precision through-hole spindle structure, and good seismic performance. The machine tool is equipped with a multi-station turret tool holder, and the tool can be changed nearby.
Features
1. The electrical unit cabinet of the machine tool is well sealed and equipped with an air conditioner for the electrical cabinet to ensure the normal operation of the CNC system in the high temperature and high humidity environment of the machine tool.
2. The machine tool pays attention to the design of the edge technology, and the protection is reliable. When the powerful cutting and the powerful high-pressure injection of the coolant, no iron filings or coolant splash leak out of the machine tool.
3. The clamping and loosening of the hydraulic chuck can be controlled by pedals, which is convenient and quick.
4. The adjustment of the hydraulic pressure is operated by the panel type knob, and the dial is displayed, so the adjustment is safe and convenient.
5. The appearance design of the machine tool is novel, and the panel operation is convenient. Combining its high power, high precision, high performance and other features, this series of machine tools is undoubtedly the most powerful product among similar models.
Specifications
Units
TCK700
Work Area
Max.Swing over bed
mm
Φ700
Max. Swing over cross slide
mm
Φ500
Recommended Turning Diameter
mm
Φ650
Center distance
mm
2000
Spindle
Spindle head type
mm
A2-8
Spindle through hole diameter
mm
88
Bar diameter
mm
75
Spindle speed
r/min
Highest 2500
Main motor rated output (S1)
KW/NM
15/98
30 minutes continuous output (S2)
KW/NM
22/147
Spindle drive mode
/
Timing belt 1:3
Max. output torque of the main shaft
NM
520NM
Clamp
Hydraulic chuck
Mm
12 Inch
Tail stock
Tail stock sleeve
mm
MT5 Internal Rotation
Tail stock movement form
/
Hydraulic programmable fully automatic
Saddle
Slope
DEG
45 °
Moving distance X/Z
mm
315/2100
Fast movement speed X/Z
m/min
16/24
Servo motor X/Z
KW
3/3
Turret BMT65
Form
Servo hydraulic
BMT65 horizontal 12 stations
Adjacent tool change time
S
0.5
Number of tools
/
12 Positions
Tool Dimensions (Turning / Boring)
mm
32×32/Φ32(40)
Spring collect model
/
ER40
Max. speed of driven tool holder
rpm
4000/6000
Power Turret Power
KW
5.5-7.5
Y-axis stroke optional
mm
±75
DimensionsX1000
45000X2300X2550mm
Net/Gross weight
6500/7000KG
DimensionsX1500
6000X2300X2550mm
Net/Gross weight
7800/8400KG
DimensionsX2000
6500X2300X2550mm
Net/Gross weight
9000/9600KG
DimensionsX3000
7500X2300X2550mm
Net/Gross weight
11500/12300KG