CG15 High Precision Compound Grinder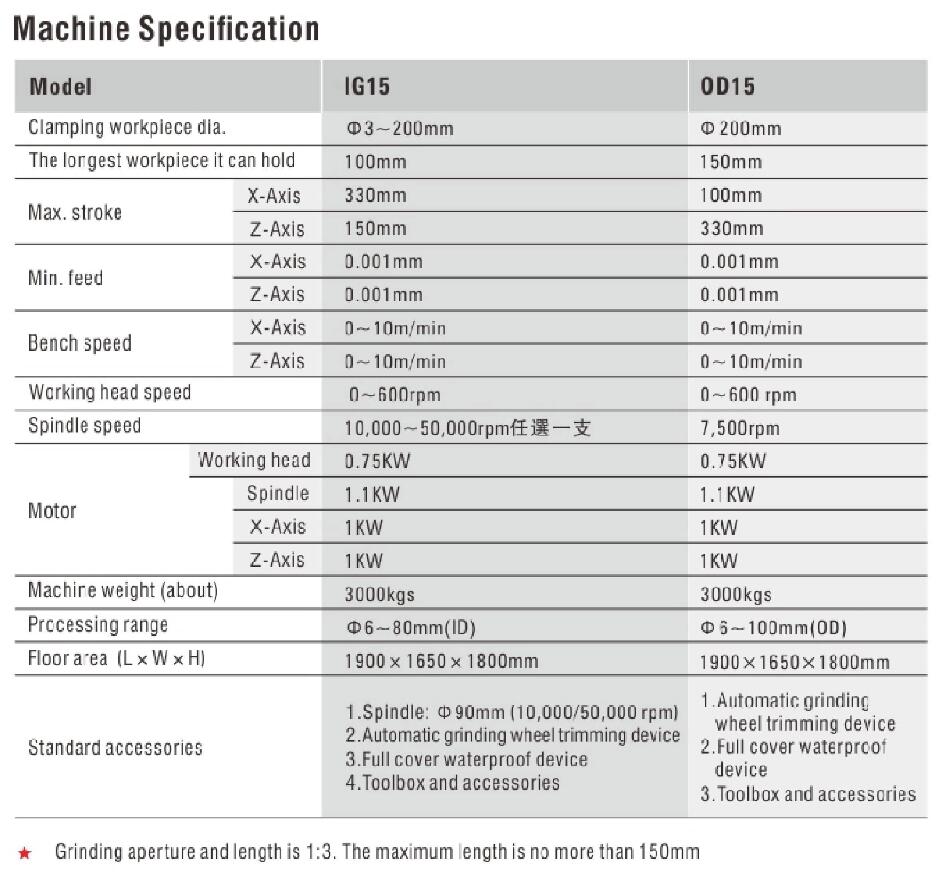 Product description :
China's First Small Internal And External Composite Grinder
Secondary clamping combined with multiple grinding methods for high efficiency output
●Clamping workpiece dia:Φ3~200mm
●The longest workpiece it can hold:100mm
●Working head speed:0~600rpm
●Spindle speed:10,000/50,000rpm (Choose one)
●Machine weight (about):3000kgs
●Processing range:Φ6~80mm( ID )
●Floor area  (L×W×H):1900×1650×1800mm
●Standard accessories:
1.Spindle: Φ90mm (10,000/50,000 rpm)
2.Automatic grinding wheel dressing device
3.Full cover waterproof device
4.Toolbox and accessories
●Collet industry
●Gear industry
●Guide sleeve, Automobile/Locomotive Parts
●Hydraulic/pneumatic transmission sleeve
●Die parts
●Medical devices
Rough Grinding –> Wheel dressing –> Segmented Grinding –> No Spark Grinding Cyclic Action
In the case of segmented fine grinding, the feed rate and feed amount can be set according to the user's requirements, and the stability of the workpiece size and surface roughness can be ensured.
Get The Required Product Quotation As Quickly As Possible
If possible, Given detailed request helps to gain better-matched customized solution. Thanks for your patience. your request will be responsed within 1 hours, kindly pay attention to your email please.