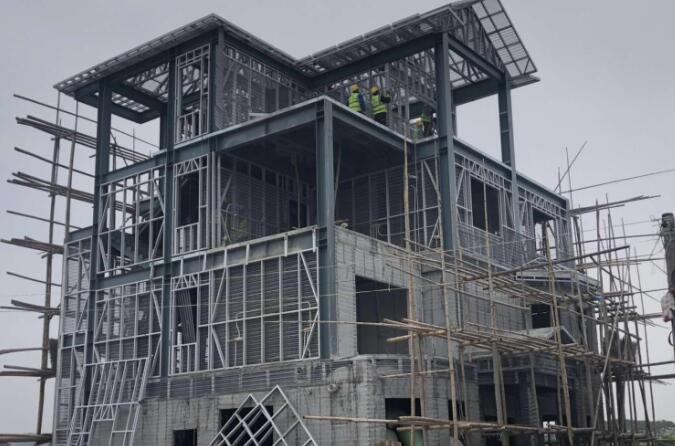 Recently, a person in charge of Gang Construction Company from Australia purchased a heavy steel cutting band sawing machine-CH-600SA in our company.According to the statistics:"Over 80% of our business is from repeat customers or referrals. Each custom metal building project is as unique as the customer, and each is treated with special care." The steel raw materials supplied to the construction industry often require mass production, so the functions of the equipment required to produce and process these parts must be strictly defined in the initial design stage of the project.
According to the customer's request, the heavy steel round pipe and square pipe with a diameter of 600mm and an angle of 45 degrees need to be cut. And a fully automatic corner band saw is required. After detailed communication and comparison, the customer chose the appropriate CH-600SA angle band sawing machine, which saw 6 workpieces per hour. The CH-600SA corner saw is cutting these steels at a very high speed.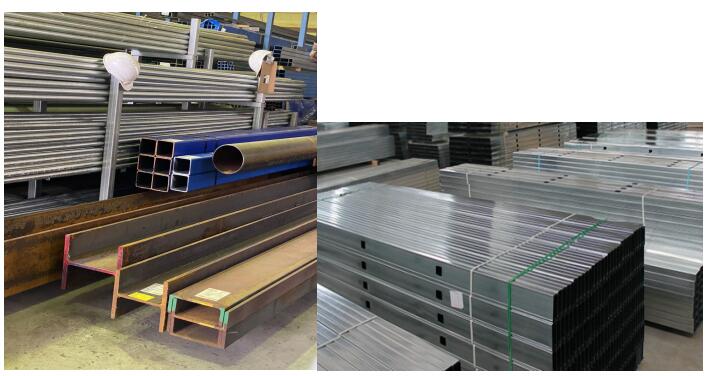 CH-600SA angle band sawing machine adopts double-column structure to ensure the reliability, stability and advancement of the structure, as well as high-quality sawing accuracy, and can perform angle sawing between 0-45º. This machine is mainly used for profile sawing, especially for H-beam, channel steel and other profiles with large changes in sawing surface and easy to punch. It has the characteristics of high cutting efficiency, energy saving, narrow cutting edge, energy saving and material saving, and simple operation. Mainly used for sawing steel structural parts, steel pipes, etc.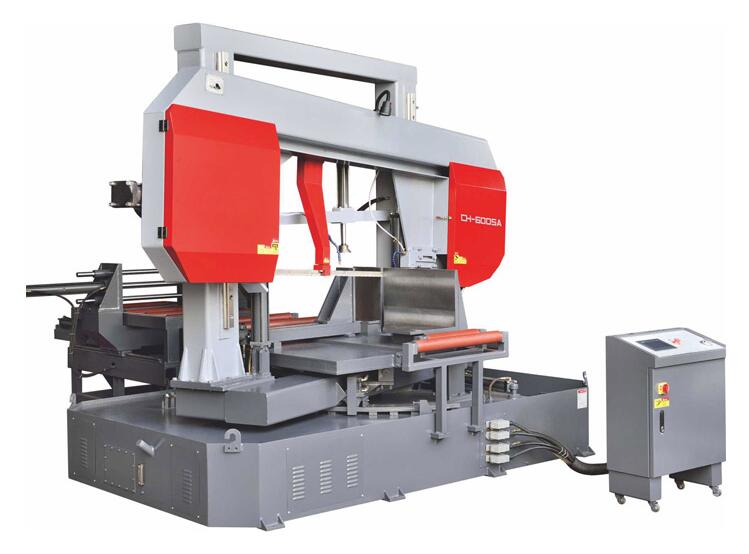 CH-600SA Angle Band Saw Features:
1. Servo motor + ball screw feeding system, PLC system for direct positioning and sawing, hydraulic automatic feeding, grating ruler to accurately measure the size, 5 sets of sawing process parameters can be preset, high feeding accuracy and good stability.
2. Simple operation, PLC automatic control, touch screen operation, full automation, only one person can complete all sawing operations. Automatic feeding roller slideway, automatically enter the sawing machine. In the sawing area, the steel is clamped and cut.
3. This angle band saw can accommodate 700*600mm square steel or 600mm diameter round steel, with a total weight of 6 tons of raw materials.
4. Hydraulic rotation angle, hydraulic locking, rotary encoder automatically monitors the rotation angle, and the speed of the saw belt is variable frequency stepless speed regulation.
5. From an economical point of view, the use of this complete set of equipment is undoubtedly a qualitative leap for any sawing process that requires high output.
Shanghai ANTISHI sales team adheres to the principle of being responsible for customers, and will always provide customers with the best solution for customers. If you have any questions or needs, please contact Shanghai ANTS sales team!