After the acquisition of Mitsubishi Heavy Industries machine tools, Nidec plans to invest 80 billion yen to promote machine tool business growth
Japanese media said that in order to expand its machine tool business, Nidec will invest in the two subsidiaries of Nidec Symposium and Nidec Machine Tool with a total of 70 to 80 billion yen during the fiscal year ending in March 2026, and plans to acquire And the acquisition of new factories, etc. The combined sales of the two companies will reach 250 billion yen, which is 2.6 times that of the March 2021 period. The president of Nidec Machine Tool said: "We are considering building a large factory in Europe or Asia, and will determine the location of the factory in the next month, and will start production in 2023 at the latest."
Acquisition of Mitsubishi Heavy Industries Machine Tool, completed in August
Nidec Corporation announced on February 5, 2021 that it would acquire Mitsubishi Heavy Industries machine tools for approximately 30 billion yen (approximately 1.8 billion yuan). The companies involved in this business acquisition include not only Mitsubishi Heavy Industries Machine Tool, a wholly-owned subsidiary of Mitsubishi Heavy Industries Group, but also three machine tool companies established outside Japan and the machine tool related departments of nine integrated business companies. The acquisition is planned for May 2021. Month completed. After the completion of the acquisition, Mitsubishi Heavy Industries Machine Tool will become Nidec's third major business. It is learned from the official website of Mitsubishi Heavy Industries (China) Co., Ltd. that all procedures for the transfer of the business in August 2021 have been completed.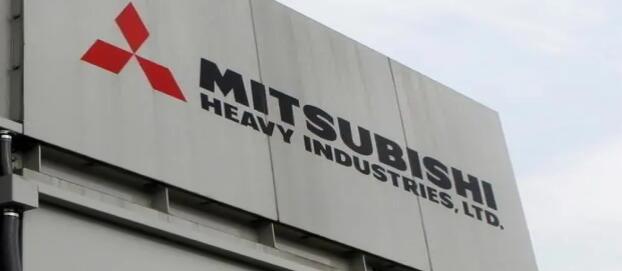 It is understood that Mitsubishi Heavy Industries Machine Tool is a Japanese company with 80 years of history. It has always been at the forefront of Japanese machine tool technology innovation. The world's largest level of gantry machines, high-speed and high-precision metal processing machines with internal cooling of the spindle, and other products.
At present, the business of Mitsubishi Heavy Industries' machine tools is mainly concentrated in the 4 fields of gear machines, comprehensive solutions for large gantry machines, 3D metal printing and other fine processing solutions, and precision processing tools. Among them, the gear machine as the core business ranks among the three major gear machine tools in the world. It has a wealth of processing equipment such as gear hobbing machines, gear shapers, gear shaving machines, gear scrapers, and gear grinding machines. It can also provide both internal and external gear processing. Advantageous services such as technical one-stop solutions can meet the needs of multi-stage and high-performance transmissions, provide professional technical support for automobile manufacturers and Tier1 suppliers, and continue to contribute to the development of the automobile industry.
Regarding the reason for the sale of the machine tool business, the Mitsubishi Heavy Industries Group stated that it was "a cautious decision made after comprehensively considering the growth and development of the machine tool-related business it has accumulated so far."
The outside world speculated that Mitsubishi Heavy Industries was forced to sell its machine tool industry this time or related to the bankruptcy of the company's MRJ aircraft plan.
Regarding the acquisition, Nidec said that Mitsubishi Heavy Industries leads Japan in gear cutting and gear grinding equipment for its automotive applications, and because the company expects that there will be greater demand for its automotive E-Axle traction motor system, they I hope to have the ability to produce these equipment, "I hope to use the technology of Mitsubishi Heavy Industries machine tools in the future insourcing plan."
It is understood that Nidec is one of the world's largest motor manufacturers, and its in-vehicle business is also its key business. In addition to working on traction motor drive systems for electric vehicles that integrate motors, inverters, and reducers, it also focuses on equipment and devices such as presses and reducers. The goal is to achieve sales of 10 trillion yen in 2030.

At present, the E-Axle traction motor system is the electric vehicle traction unit that Nidec is most concerned about. The system consists of a traction motor, a reduction gear box and an inverter. At the same time, the latest internal design eliminates the wiring between components, makes the structure more compact, and improves design flexibility. As the company intends to expand sales of this product, it must strengthen its manufacturing capacity for gears, the core component of the traction device.
Although Mitsubishi Heavy Industries machine tools cannot produce gears, they can produce industrial equipment used in automobile gear manufacturing. Therefore, the acquisition of Mitsubishi Heavy Industries not only provides Nidec with experience in gear and gear manufacturing, but also provides basic industrial equipment for the market. Production provides experience, making it a complete traction solution provider for electric vehicles in one fell swoop.
After the completion of the acquisition, Nidec hopes to further expand the machine tool business with Mitsubishi Heavy Industries Machine Tool, and believes that through the necessary investment, the business will be able to play an important global role in the group.
Plans to acquire a number of machine tool manufacturers to promote the growth of machine tool business

Nidec completed the acquisition of Mitsubishi Heavy Industries machine tools in August 2020 and began operations under the name "Nidec Machine Tools". Sales as of March 2021 are approximately 23 billion yen, of which more than half are domestic sales in Japan, and the expansion of overseas businesses is still a problem. Therefore, in addition to expanding overseas production and service bases, Nidec Machine Tools will also use Nidec's global network to increase the ratio of overseas sales. Nidec Machine Tools aims to achieve 100 billion yen in sales in March 2026.
Nidec said that the first step in expanding the production system of machine tool business is to establish production bases in Europe or Asia. In addition, the company is also considering mergers and acquisitions of a number of companies that are expected to produce synergies, especially in the European region where there are many machine tool manufacturers.
Nidec's investment plan for human resource development will also be positive. The company will increase the recruitment of about 50 people each year in the next three years, mainly for young people under the age of 35, and cultivate talents who will lead the next generation.
On the other hand, Nidec Symposium's sales will expand to 150 billion yen in March 2026, which is twice the current amount. "(As of last year) we have made a lot of factory investments", the chairman of NidecMachineTools said that the company will focus on mergers and acquisitions to promote growth.
In terms of products, in addition to the high-precision and rich series of reducers and presses, Nidec has also added gear hobbing machines, gear shaping machines, gear grinding machines and other product lines. Taking this as an advantage, the company is expected to implement many synergistic corporate acquisitions.