Universal tool grinding machine ANTS 600F
Product Category
Laser Plasma Cutting Machine
Technical Parameter :
Model
ANTS 600F
Worktable Diameter
300mm
Worktable travel
150mm
Worktable Size
130×520mm
  Wheel head Rotating Angle
360°
Grinding wheel size
125×50×32mm
Power/Speed
2800 RPM
Motor
3/4HP  220V/380V
Dimension
700×630×630mm
Weight
175kg/160kg
Standard Equipment
50C,50H Grind slot miller,face and side cutter,lathe tool ,hobbing cutter,reamer bit etc.
Option Equipment
★50E Grind spiral milling cutter ball end mill,R type lathe tool,graver and other taper milling cutter.

★50K Grind drill bit ,screw tap,side mill,round bar and so on.

★50D Grind end mill ,side mill and so on.

★50B Tablebox

★50J Thimble
The working table uses two high precision straight line roiling guide rails,good back and forth movement, high stability, steady bed platform, dexterous operation.Motor can rotate 360° in the horizontal plane, the grinding wheel can be clockwise and anticlockwise rapidly. When grind different kinds of material's cutter, you can turn the grinding wheel, which can add the safety and reduce the time of replacing and dressing the grinding wheel, adding controllability of cutter grinding. Standard accessory can grind lathe tool, end milling cutter, face and side cutters, hobbing cutters, circular paper cutters,etc.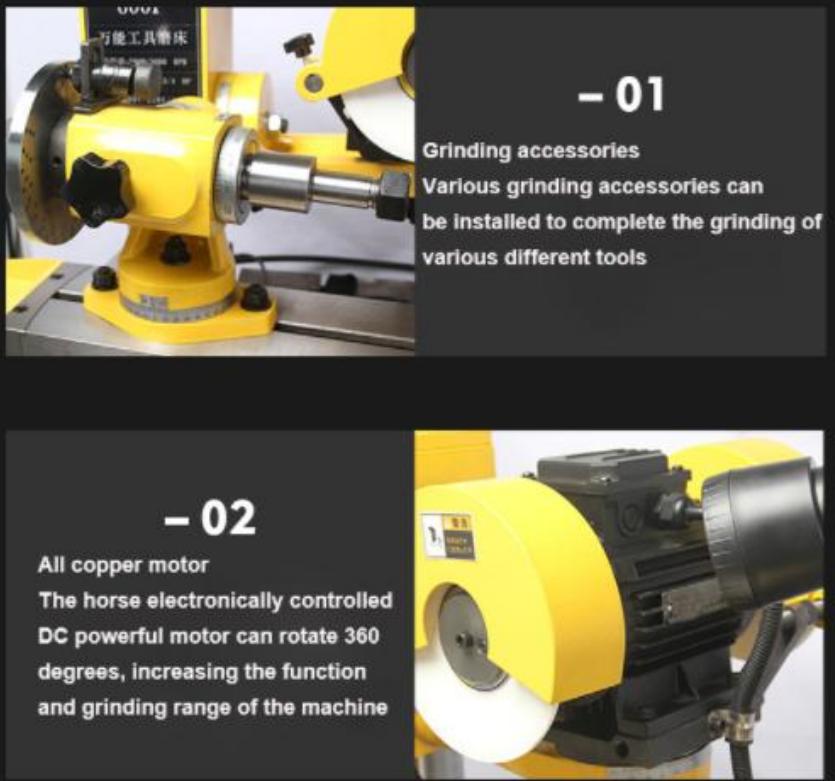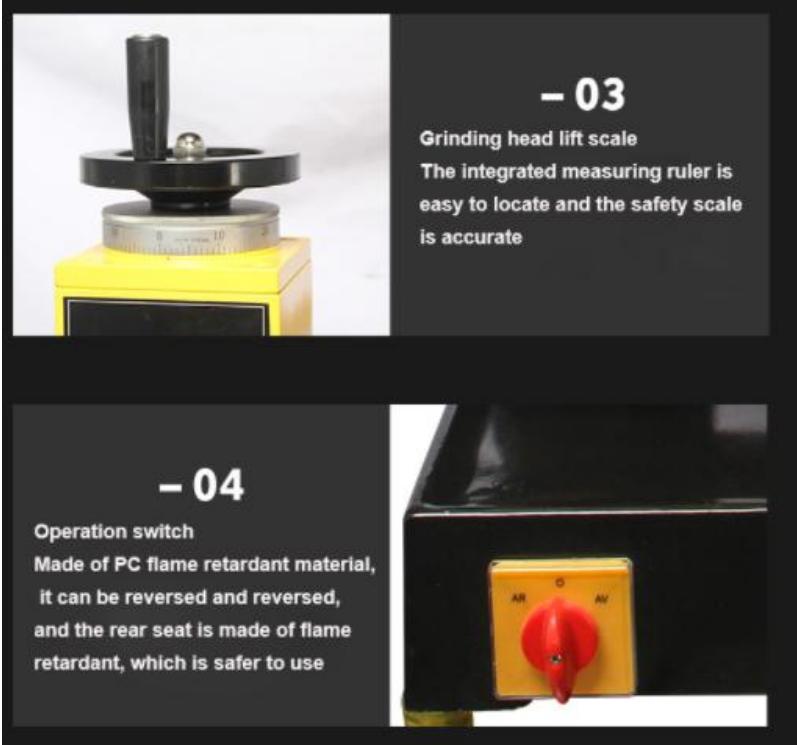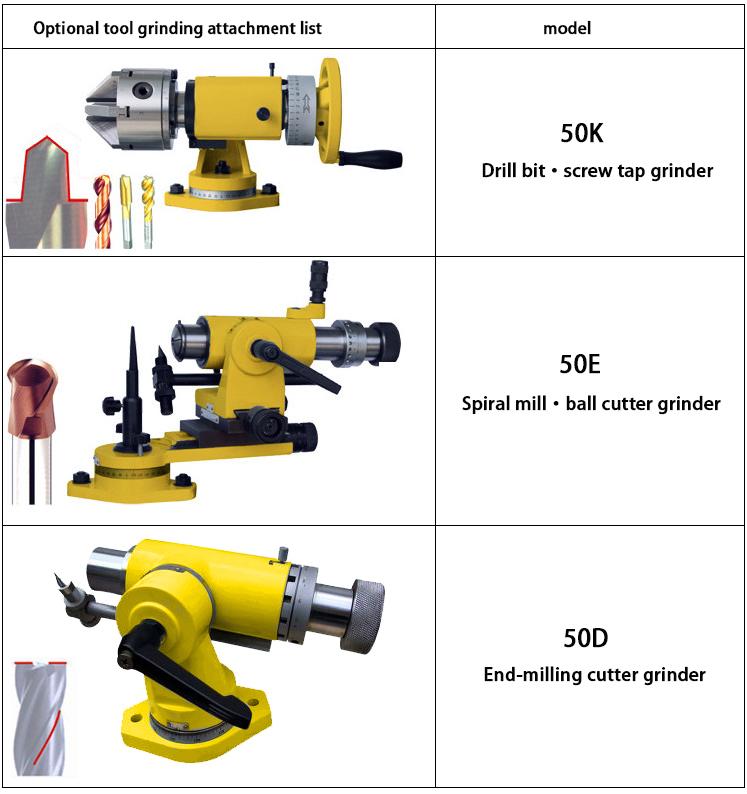 Get The Required Product Quotation As Quickly As Possible
If possible, Given detailed request helps to gain better-matched customized solution. Thanks for your patience. your request will be responsed within 1 hours, kindly pay attention to your email please.